Goodbye, Labrador – A Thousand Times Before
aaamusic | On 06, Aug 2012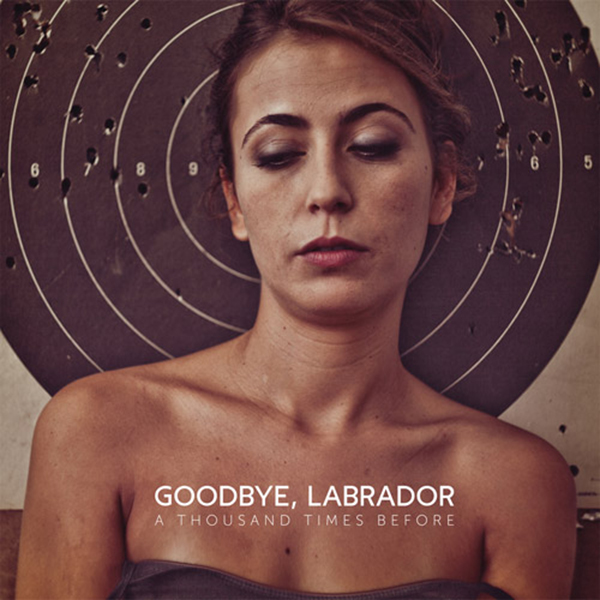 A Thousand Times Before is the second EP for Goodbye, Labrador to be release on 6 August under Dead Fisherman Records.
They are based on the interweb. Indeed, the band is split between Brooklyn and Europe and they share their music ideas via email, skype and other magic media. Nothing new, many bands now often work this way
Is this the reason why since 2008 (when they formed the band during a random meeting in Barcelona) they just released two EPs?
The whole work shows European roots in the melodies and I would say in the general dreamy and warm mood. Anyhow the presence of indie rock / post-rock aspiration and inspiration pervades in every track.
Intrepid opens the show with a guitar lead that brings to memory bands like Interpol and Foals. I wouldn't be surprised to know that they have been listening to a post-rock Italian band called Giardini di Miro'. The second tune, Sirens stands on a firm bass line while the guitarists plays in a post-rock fashion. It's a pleasant tune of immediate impact, intense and passionate. It's just the main vocal that sounds wrong.
Falling Aways follows giving a more popish twist when Embrace the Stranger doesn't look that different from the rest. The ringing guitar appears again in Silence of Me and the song structure repeats again, with the choruses and the strong bass.
Closing tune, Memoir, is a softer, darker and nostalgic tune that reminds the XX. The female vocals help to create a more complex, interesting, sensual and dreamy feeling. Definitely my favourite track of the record.
Hopefully this band will have some more time to get together and experiment their musical intuitions to create something original (maybe on the path of Memoir) without the fear to explore the risky lands of the unknown.
Goodbye, Labradorre: Martin Pipal (guitar,vocals), Phil Gold (guitar, percussion, vocals), Gonçalo Hipolito Martins (bass, vocals) and J. M. Silverman (drums, percussion)
Pietro Nastasi