KESTON COBBLERS CLUB – One, For Words
aaamusic | On 12, Aug 2012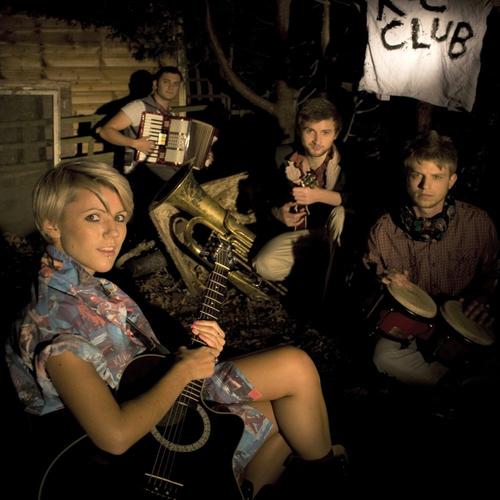 Keston Cobblers Club are a toe tapping, foot stomping indie folk band from Keston, Bromley Kent.
Its members are Matthew Lowe, Tom Sweet, Julia Lowe and Bethan Ecclestone. They're fans of Mumford and Sons, Jonny Flynn, Mates of State, Frank Turner, The Shins, Beirut, Bon Iver and The Low Anthem.
Their debut album One, For Words is released on the 27th August, 2012 on Beatnik Geek Records.
Legend has it that many years ago, in the tiny village of Keston, a man who mended shoes struggled financially but, with a tiny inheritance from his father, bought himself an old fiddle and found happiness by playing until the early hours in the rickety old public house on the corner with warm fires and huge ceilings. Village folk gathered, filled their tankards with beer and danced with each other to haphazard music. The following week villagers flocked from as far as Hayes, bringing instruments, tools and kitchen utensils to join in the music-making. The Keston Cobblers' Club was created. The dancing of hundreds of feet quickly destroyed the soles of their shoes and, from that day onwards, business was extremely busy for the cobbler. This is a wonderful tale where you can imagine Rowan Atkinson in the lead role!
Keston Cobblers Club are a jolly and chaotically merry band. They embrace contemporary styles and traditional melodies by collectively singing and playing bass, drums, trumpet, guitar, piano, accordion and ukulele. Their music has a noisy party feel that has been created to "heel your soles" through "silly, synchronised dancing."
Anthony Weightman