H.Hawkline Unveils Tour Dates and New Release
aaamusic | On 20, Aug 2012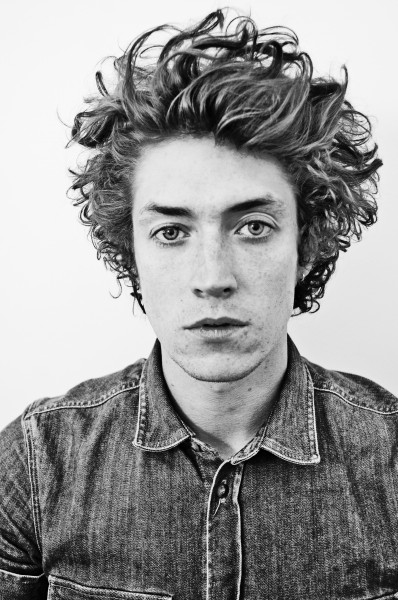 Following the release of "You Say You Love Me" as a super-limited split 7" in late 2011, Trash Aesthetics (Bloc Party, Treecreeper and Richmond Fontaine) are proud to present the "Black Domino Box" EP – the latest chapter in H. Hawkline's impeccable recorded output. Mentor, and co-producer of this collection, Gruff Rhys is perhaps best placed to bring you up to date with the story so far:
H.Hawkline is the beatiest thing to emerge from Lundy Island since the 2007 Norovirus outbreak.
The "Black Domino Box" EP finds Mr Hawkline in a state of flux. Whereas his previous albums "A Cup Of Salt" and "The Strange Uses Of Ox Gall" [released on Cardiff's most vital label; Shape], were vinyl exercises in Sandy Bull powered finger picking and field recordings, with only a pinch of songwriting, Hawkline has undergone a Dylanesque electrical epiphany, becoming a jangling guitar hero of 1983 to 1996 vintage in the process, simultaneously fully embracing, for the first time, The Song.
This change is as dramatic as his move to the mainland, (when the island was quarantined) where, in Cardiff, Wales, Hawkline makes a living playing shows, presenting an experimental late night radio show, painting and decorating, purveying the graphic arts and providing voice overs for dubious after hours products.
He emerged as a member of Means Heinz, Cardiff's very own 'Crucial 3' which also boasted Cate Le Bon and Sweet Baboo in the lineup, disbanding after 2 shows, the members, including drummer (and emerging artist in his own right), R Seiliog have all become prolific solo artists.
They all return here to back up their friend on this astonishing EP.
Lyrically, Hawkline channels his idol Richard Brautigan through a rough cement mixture of sludge rock, Felt and seaweed, listing his possessions in his rented room in what is a poignant appraisal of a dispossessed generation of multi-tasking, rarely paid young musicians.
Casey Raymond's corresponding video depicts Hawkline digging his own grave; surely any songwriter would happily have this EP as their Epitaph.
Upcoming Shows
Drummer and long-time collaborator r.seiliog will be supporting on all dates.
http://soundcloud.com/r-seiliog
20th July – Port Elliot Festival, Cornwall
17th August, Greenman Festival, Wales
20th August The Louis Restaurant, Cardiff
21st August The Social, London
22nd August The Hop, Wakefield
23rd August venue tbc, Manchester
14th September – Festival No.6, Port Meirion
And then, supporting Cate Le Bon on tour…
6th September – Leaf, Liverpool
7th September – Brudenell Social Club, Leeds
8th September – Captains Rest, Glasgow
10th September – Cluny, Newcastle
11th September – Telford's Warehouse, Chester
12th September – XOYO, London
13th September – Hare & Hounds, Birmingham
15th September – The Parrot, Carmarthen
hhawkline.bandcamp.com // twitter: @H_Hawkline
http://trashaesthetics.tumblr.com/