The Orb Featuring Lee Scratch Perry – The Observer in the Star House
aaamusic | On 05, Sep 2012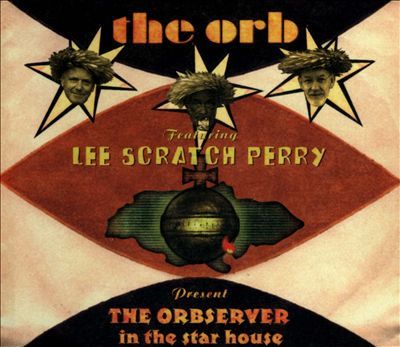 Raggae legend Lee Scratch Perry teamed up with The Orb to record a new album. He is only 75.
The Orb sound and Lee performance is the incredible meeting of two different worlds.
The cooperation started in 2004. Recorded in Berlin over the past few months – amazing considering the adaptation The Orb had to apply to their music to suit the dub mood – this is indeed a dub record more than anything else.
The beautiful opening track Ball of Fire is the manifesto of this cooperation. It's Mr. Perry, the prophet, talking to the people, while The Orb design the sountrack around his voice.
Closing Golden Clouds is a wonderful dub track representing under a new light the super Orb hit Little Fluffy Cloud. I love the song Congo, haunting african beats for a flying trip from the sky to the deep jungle. Fingersnapping Hold Me Upsetter is catchy and irresistible, while the disco beats on groovy Soulman makes me want to dance.
A beautiful example of collaboration, fusion and creativity. You can be innovative when you are 75.
Pietro Nastasi