Matthew Friedberger (of The Fiery Furnaces) premieres a song from 'Matricidal Sons Of Bitches'
aaamusic | On 16, Sep 2012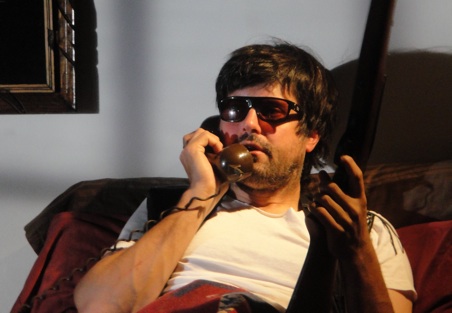 Matthew Friedberger (better known as one half of The Fiery Furnaces with his sister Eleanor), this week premiered a track called "Ladies-in-Waiting – Waiting Forever I. The Neighbors".
The free to download track is taken from his unique forthcoming album 'Matricidal Sons Of Bitches' (out on 29th October via Thrill Jockey) which is based on the films of the B-movie studios known as Poverty Row. It will consist of 45-songs of faux-film scores based on fictitious movies.
The ever ambitious Matthew will be documenting the process and its inspirations on his own tour blog HERE
Matthew is set to tour with Thrill Jockey labelmates The Sea and Cake this autumn is the US.