Al Lewis – Battles
aaamusic | On 27, Sep 2012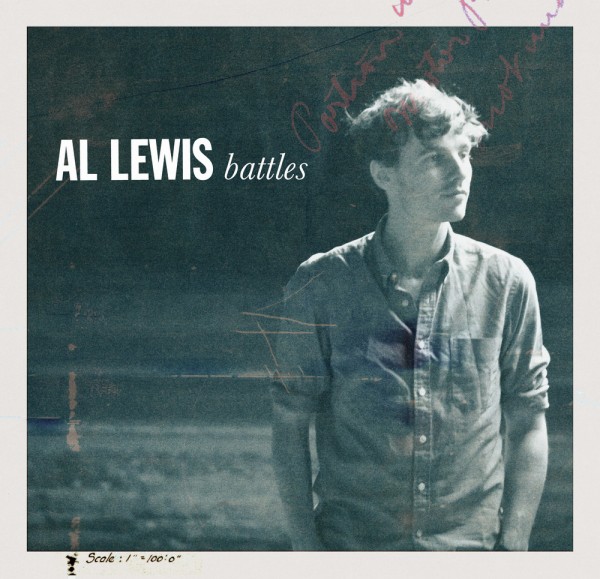 Al Lewis' website claims his sound is like that of 'the classic singer/songwriters of the 70s delivered with a modern twist'. After having listened to his latest album, I can say that's true.
His sound is wonderful. It's relaxing, calming, and quite simply, beautiful. His vocals are so sincere – you get the feeling that when he sings, he's singing it from the heart. There's also a sense of vulnerability to his voice at times which only seems to enhance how incredible each song on the album is. The harmonies produced between the two voices are impeccable. They actually managed to give me goosebumps at one point.
The first track on the album is called "The Truth in Growing Old" and the lyrics for it, just like all the songs on the album really, are amazing. There's a line that goes "Life can take its toll, loved ones come and go, that's the truth in growing old" – probably sounds quite depressing really but there's something uplifting about the way it's sung. Maybe it's because of the harmonies that sound so peaceful you can't see the sadness in what's being sung. Who knows?
Each song on the album has a great feel to it. I also particularly like the harmonica that's used throughout. Usually I'm not keen on harmonicas but it's used in such a way that it works with the songs and adds another dimension to the songs.
There is literally no bad song on this album and that's quite rare. Even with bands I've loved for years, there tends to be at least one song on the album that disappoints me in some way. I'm also pretty sure that there could be a song on this album that's about murder (there isn't, by the way) and it would still sound peaceful and relaxing. That's just testament to the vocals and great melodies.
If you're a fan of albums to put on while you chill, this is the perfect album for you. If you're fan of albums that don't have that one rubbish song we all skip, this is the perfect album for you. If you like honest vocals and great lyrics, this is the perfect album for you. Basically, this is a perfect album.
Author: Melisa Greenfield