Cowbois Rhos Botwnnog – Draw Dros Y Mynydd
aaamusic | On 27, Sep 2012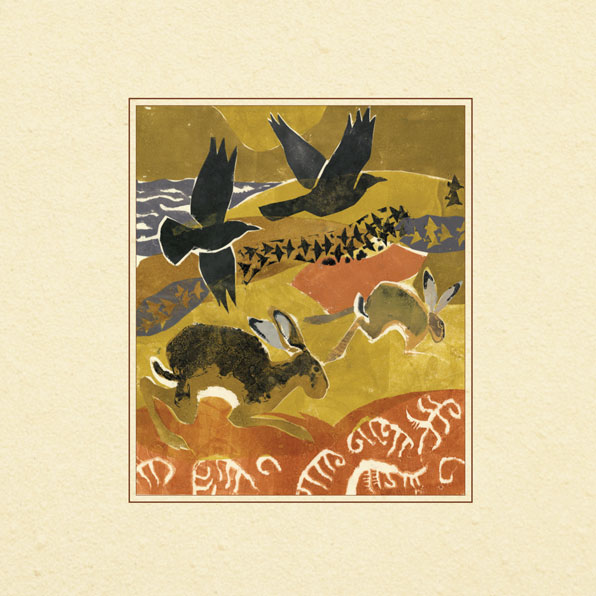 Well, this is certainly new. Three brothers from the tiny Welsh village of Rhos Botwnnog form a band, name themselves after the nickname given to them by their schools headmaster, and make authentic sounding Americana. Entirely in Welsh. Makes a change from another bunch of Biffy Clyro sound-a-likes, I guess, but the most surprising aspect of this album is how accessible it is. Though it may be entirely in a language that not even everyone from its own country can speak, this is an absolutely delectable sounding album, maybe not one that'll see repeated plays on your stereo (if you're suitably antiquated enough to still have a stereo) but one that is a fascinating listen to anyone into their folk and country records. Especially since most folk and country are so dependent on their lyrics to get across not only the message of the song (obviously) but the overall style of the artist at hand. But Cowbois Rhos Botwnnog (Christ, Microsoft Word are not fans of that name) manage to pull it off with style, creating an album stuffed full of melody, integrity and, due to not knowing what the hell the lyrics mean, a neat sense of mystery as well.
The unfortunate thing about this record for me personally is that I value an artist's lyrics as strongly, if not slightly higher, than any other aspect of their songs. It's because of this I can't help but not quite get behind the album as much as I probably should, simply because I can't understand it. Musically it's pretty much unimpeachable though, stylistically diverse, impeccable musicianship and melodies to die for, for me personally some of the less lyrical track are when the album truly shines, and I never say that! Ceffylau a D'rannau begins with some Belle and Sebastian style intimate harmonies before some electrifying distorted Pedal Steel guitar morphs it into a dark, searing blues wig out and then closing on as intimate a note as it entered. It's fantastic and one of the heavier moments on offer here, which, along with the squalling country-rock previous track Llanw Ucha' Erioed, provide some of the album's best moments.
It's not that the more downbeat, confessional moments are bad, per se, but I'm just not qualified to talk about them as I don't understand them, for what it's worth, musically, the songs are great and just by the way he sings, vocalist Iwan Hughes sounds like he means the hell out of what he's saying. So in all, a fascinating listen, maybe not one that's easy to take to heart but definitely worth a listen for Americana fans of all tastes. And hey, if nothing else, you can at least say that you've never heard anything like it, and after between 60 and 70 years of pop music as we know it, that's saying an awful lot.
By Will Howard