Folks – Say Something
aaamusic | On 27, Sep 2012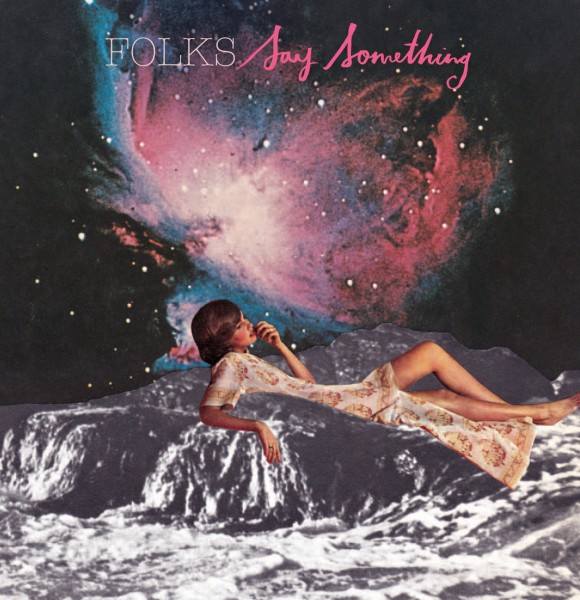 First off I have to say that the CD for this single is, quite possibly, the nicest looking CD I've ever seen. Probably because it looks like space and I'm a bit in love with space. Right, onto the music…
This single is the follow up to 'Skull & Bones' and quite frankly, they couldn't have chosen a better song to follow it up with. 'Say Something' is brilliant.
Within 30 seconds of hearing this song, I couldn't help but think of The Beatles. There's definitely a 60's music/Beatles feel to this song and that can only ever be a good thing, especially when you consider how successful The Beatles were and how popular and loved they still are now.
It's such an easy song to listen to. I could easily have this on repeat for hours and not get bored of it. There's enough about the song to pick you up and make you feel good whilst also having enough to it to make you feel relaxed. It's a hard thing to get right but Folks have got it spot on.
I particularly like the little guitar solo that occurs towards the end of the song. It breaks it up a bit and adds a little something extra to 'Say Something'. Not just that, it also proves that the lads that hail from the North-West of England have a lot of talent amongst them all. In fact, all of the instrument playing proves this. As do the vocals.
The vocals are smooth but there's something about them that hints at the honesty of the song. The lyrics are good and work well with the melody which is also incredible. Given that Folks have already toured with Miles Kane, Noel Gallagher, and the View, there's no denying these boys are going to have a great future ahead of them. This song's amazing. It's nice to hear a band take a great sound like the 60s and update it for the current times.
★★★★★
Author: Melisa Greenfield