The Enemy – This Is Real
aaamusic | On 27, Sep 2012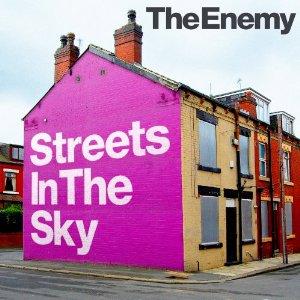 I've always been a fan of the frontman's vocals so I knew that I was going to at least enjoy one aspect of this song. Add that to the fact that I've always enjoyed what I've heard from The Enemy, I was fairly certain this song was going to be another tune. I wasn't wrong.
The song starts with only vocals and guitar which makes for a pretty powerful opening, especially when paired with the lyrics. Whilst I enjoy that time of just vocals and guitar, it's not until the drum kicked in that I got excited. It's that steady beat that helps to make the song so amazing.
'This Is Real' is about those times when you realise that things are pretty rough and you're finding it all a bit tough to cope with but then that part of you that tells you it's all going to be okay in the end comes out of nowhere and fills you with a fresh perspective.
The lyrics are, for me, part of what makes this song so incredible. There's a lot of songs out there are easy to relate to and are written about a similar topic but so often they're either trying to put a glamorous spin on it or they're just a bit depressive. These lyrics stand out as being honest, simple, and relatable.
Like a lot of songs, 'This Is Real' uses repetition which, as we all know, helps you to remember things. A lot of artists/bands use it as a way of getting their mediocre song stuck in your head, The Enemy, however, have decided to use it as a way of getting a sort of mantra stuck in your head. I bet if you repeated it to yourself on a bad day, you'd find yourself feeling better. If you don't believe me, try it now – "Love, we don't have much but what we have's enough, just hold your head up and we'll be okay." See, I told you the lyrics were great, didn't I?
The Enemy have a unique sound and they remain true to that. The lyrics are honest, the repetition is used for a genuine reason as opposed to just being a way of getting a song stuck in your head, and the vocals are as brilliant as ever. I can genuinely see this becoming an anthem for bad days.
Author: Melisa Greenfield