981 Heritage Festival to make international debut in London
aaamusic | On 19, Nov 2012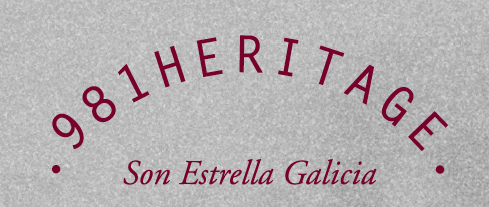 981 Heritage Festival to make international debut in London
A four-night free musical residency at the Soho Gallery, London, starts this week as part of the SPAIN NOW! cultural exchange with London.
Arranged by Spanish promoters 981 Heritage, with Estrella Galicia, the event has successfully exported English acts to play in unique spaces in Spain, now some of Spain's finest musicians bring their own unique sounds to an international audience.
Entrance is completely free by emailing for guest list at 981@spain-now.org.uk. The full programme is as follows:
Wednesday 21st – Cooly G (Brixton) vs Mwëslee (Vigo)
Thursday 22nd – Old Apparatus (E. London) vs Santiago Latorre (Barcelona)
Friday 23rd – Marcus Nasty (Plaistow) vs David M (Barcelona)
Saturday 24th – Dorian Concept (Vienna) vs Judah (A Coruña)
Festival Director, Héctor César Marcos, said "I'm delighted that we're able to bring 981Heritage to London. Each artist is the sound of their geography and the sound of the future, so to bring them to the unique venue of the Soho Gallery is an exciting development for 981Heritage. We've had success in bringing artists like Giles Peterson over to Spain, so it's great to bring performers like David M and Judah over to the UK."
Full information is at ww.981heritage.com
The Gallery Soho – 121 Charing Cross Road – WC2H 0EW – doors 7pm each night.