Feeder – Borders
aaamusic | On 19, Nov 2012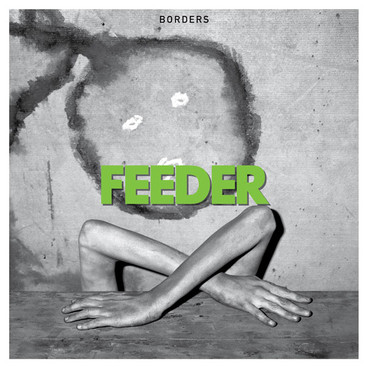 Having not heard anything from Feeder for a while, there are no words that could possibly describe how happy I was when I first listened to 'Borders' and realised they're the same Feeder that I remembered – just a bit more updated. I know that they haven't exactly been missing from the music scene; it's just that I hadn't heard much from them for a while but, based on this single, that's all about to change.
As soon as the vocals kicked in, I knew I was going to like the song. There's something about them that instantly sets the mood of the track. Not only are the vocals amazing, the lyrics are too. They tell a story of a woman called Jessie who wants to get away but finds herself slightly hesitant at times until eventually realising that she doesn't want to be the last one to leave. Maybe it's the fact that I really want to get away myself that the lyrics appeal to me so much or maybe it's the fact that, no matter how great the feeling has been, we've all wanted to get away at some point in our lives.
The song itself is uplifting and has a slightly anthemic sound about it. It's one of those songs that you listen to and can instantly tell that it would sound amazing live and that the atmosphere in the crowd would be incredible. It's catchy which is always good – I can imagine the crowd screaming the chorus back at the band as they play it at a gig.
As for the instruments, the drums and guitar playing are flawless. There's a little breakdown where it focuses on just the drums and guitar and it demonstrates brilliantly just how talented the band are. I'd missed them for a while but I'm glad they're back in my life now. 'Borders' is an amazing song and I can't help but sing along to it – I'm hoping everybody else feels the same way when they hear it. There's enough of the original Feeder sound but also enough to make them current enough to fit into the music scene of the times.
Melisa Greenfield