The Hidden Revolution – Useless Noises EP2
aaamusic | On 26, Nov 2012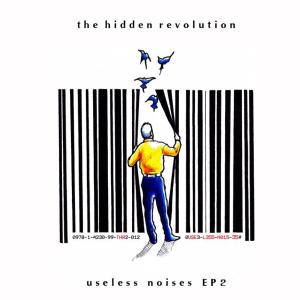 'Useless noises EP2' is the new release by 'the hidden revolution'. This release is of the rock genre, though has quite mellow and light.
The vocals are very gentle and pleasing, able to create beautiful melody and interweave with the instrumental to create simple, yet complex, harmony. The instrumentals are basic, but very effective. Nothing has been overdone and there has been no attempt to do something far beyond what was needed, it is a musical idea that has been allowed to flourish in a way that isn't too much, but not undernourished; this takes quite a musical talent to achieve, which is very impressive. The drumline isn't overpowering in general and it helps to reinforce a strong beat, creating a backbone to the tracks on which the rest supports itself very nicely.
Overall, this little release is very enjoyable indeed. The musical ideas have been developed well without venturing beyond what was needed, which would have ruined their charm. It is well worth many listens to.
Rhys Maroney