LANRE – Má Gbàgbé
aaamusic | On 10, Jan 2013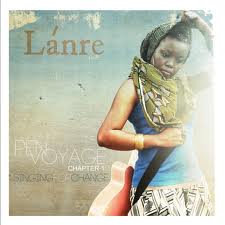 London based Nigerian singer-songwriter and musician Lanre creates excellent folk and soul music. Critically acclaimed, she's influenced by her African heritage and has extensively toured with award winning gospel collective GK Real.
Her single Ma Gbagbe, released on the Independent label, is taken from her debut solo album Pen Voyage Chapter 1: Singing For Change. The video to her song was filmed and directed by Olan Collardy.
This emotive and reflective traveller's song, with its fine acoustic guitar, rhythmic bass, soulful percussion and powerful lyrics, has been play listed on the award-winning BBC 6 Music and Lufthansa airline's Sounds of Africa. Lanre has learnt from her grandfather "the importance of staying true to your core values and who you are regardless of where you find yourself". Ma Gbagbe is a very personal song that has a natural beauty and charm.
Anthony Weightman