Dropout Dan New EP 'Forever, Instead' released February 14th // UK tour begins February 16th
aaamusic | On 22, Jan 2013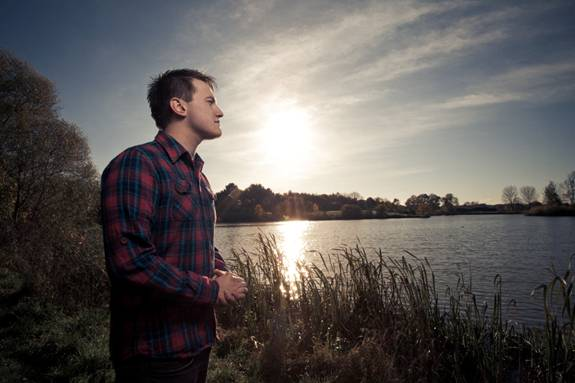 'Forever, Instead' is the new EP from Dropout Dan, released February 14th through Anchor Music.  An inspired collection of heartfelt tracks, the EP showcases the young singer/songwriter's true talent for instilling his passion and emotion into each note.
Dropout Dan was raised in the outskirts of Cambridgeshire, learning from an early age that music would become one of the most important parts of his life. Otherwise known to his family and friends as Daniel O'Dell, he began writing songs from a young age as a way to articulate his feelings and experiences. Following the lead from great British guitar-toting troubadours, Dan began performing wherever he could and his hard work paid off with the release of his first EP 'Do You Remember?'.
Released with the help of Big Cheese Magazine in July 2011, 'Do You Remember?'  allowed Dan to take his sound further afield. Playing over 100 shows throughout the year up and down the country, Dan got a true taste for performing live and gained a real flair for connecting with audiences.
Sticking to his DIY ethos, Dan's latest release shows a marked progression in terms of maturity and songwriting prowess. Opening with the enigmatic 'Oh, Little Red', 'Forever, Instead' is a masterclass in emotive story-telling. The EP manages to channel his recent experiences whilst perfectly capturing his intense live performances, making 'Forever, Instead' Dropout Dan's most vibrant and engaging recorded material to date.
Of the EP, Dan says: "I've tried to steer away from the songs and stereotypes that tend to please my friends, family and loved ones. I came into this process with an open mind and wanted to write songs from my heart and about my surroundings at the time. This EP is a collection of just that and I couldn't be more proud of what it's turned into."
'Forever, Instead' will be available to order through Dropout Dan's Bandcamp page from February 14th. Various limited edition t-shirt and EP bundles will also available, starting from £7.
Tour dates
Feb 16 – York – The Black Swan
Feb 17 – Nottingham – The Maze
Feb 18 – Peterborough – Key Theatre
Feb 19 – London – Brixton Windmill
Feb 22 – Birmingham – The Brighthouse
Feb 24 – Brighton – The White Rabbit
Feb 25 – Leicester – The Cookie Jar
Feb 27 – Manchester – The Tiger Lounge
Feb 28 – Cardiff – Gwdihŵ Cafe Bar
Mar 1 – Bristol – Kingsdown Wine Vaults
Mar 3 – Brentwood – O'Neils
www.dropoutdan.com | www.facebook.com/dropoutdan | www.youtube.com/dropoutdanofficial