Primavera Sound weekend tickets: only 5000 left to sell out
aaamusic | On 13, Feb 2013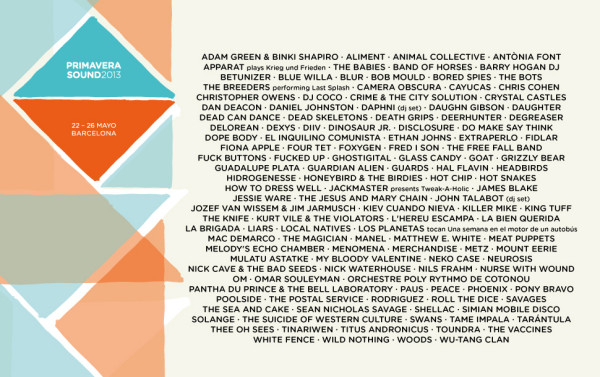 Only 5000 full festival tickets still available for Primavera Sound in Barcelona! Don't miss out on the chance to get yours and choose the payment method best suited to you.
From this Friday 15th February you will be able to buy the full festival ticket in three instalments at the total price of 180€ on the Primavera Sound Portal:
– 60€ upon purchasing (up until 5th March or until they sell out)
– 60€ on 5th April
– 60€ on 5th May
The current price of the full festival ticket in one single payment is 175€ until the 5th March. If on 6th March there are still full festival tickets available, their price will be 195€.
* Distribution costs are not included in the price of the tickets