WIN TICKETS TO TRIGGERFINGER IN MANCHESTER!!!
aaamusic | On 19, Feb 2013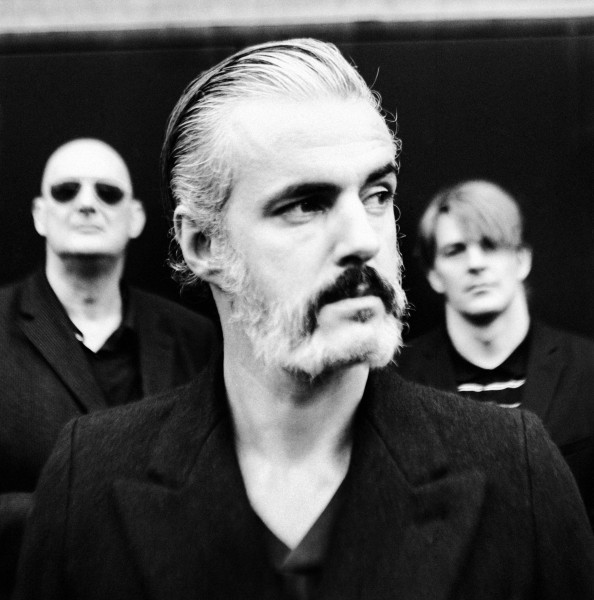 Win Tickets for Triggerfinger
in Manchester – The Deaf Institute, 8th March!!
For your chance to win tickets simply email
win@aaamusic.co.uk
subject line Triggerfinger – competition
with your name and the name of your guest.
1 lucky winner will bag a pair of tickets !
Hurry up! Entries close
March 4th.

Good luck!
Buy tickets here
Triggerfinger is a fiery threepiece from Antwerp consisting of a trio of real characters: guitarist and singer Ruben Block, drummer Mario Goossens and bassist Paul Van Bruystegem – aka Lange Polle or Monsieur Paul. Now, it takes some grit – and style – to be dubbed "the loudest band in Antwerp", and in some ways the moniker is a testament to their past efforts; which have built up a considerable and loyal following in the Lowlands. (If you have any doubts about the powerful and multidimensional sound they can command, just give their live LP Faders Up (2007) a spin). But sights are now being set further afield from this great Flemish city, especially with the release of their third album "All This Dancin' Around", the follow up to the successful "What Grabs Ya?" and 2004's debut album "Triggerfinger".
There are big things expected of "All This Dancin' Around" and no wonder, as the band themselves have set the expectation level from the off. The album was recorded at the famous Sound City studio in Los Angeles, where Nirvana's Nevermind was produced. Recording sessions, under the aegis of producer Greg Gordon (a man who has turned his talents to the sounds of Oasis, Wolfmother, Slayer and Soulwax amongst others) went extremely well; and the band seem to have had the time of their lives in all senses of the phrase. Indeed the post-recording snippets from the band members themselves were very bullish: everything probably went better than expected. According to Monsieur Paul, "It was the first time in my 'career' that I came out of the studio and realised that everything actually sounded even better than we thought it did in the studio at the time… Everything went so smooth, it was a blast. It was just a shame that the water in the swimming pool was a tad chilly."
This is a band that have developed the hard way; years of touring the clubs, pubs, festivals and dives of Europe have bred a fierce and uncompromising sound. And a fluid one too, able to turn a melody or a phrasing on a sixpence, and one more than capable of showcasing the individual personalities to their best effect, in whatever situation. They aren't just a loud and grandiose rock band either: moments of broody introspection are a forte too, and can be heard in tracks like "It Hasn't Gone Away" or "All Night Long".