Streetfest 2013 Launches – Tickets available now
aaamusic | On 25, Feb 2013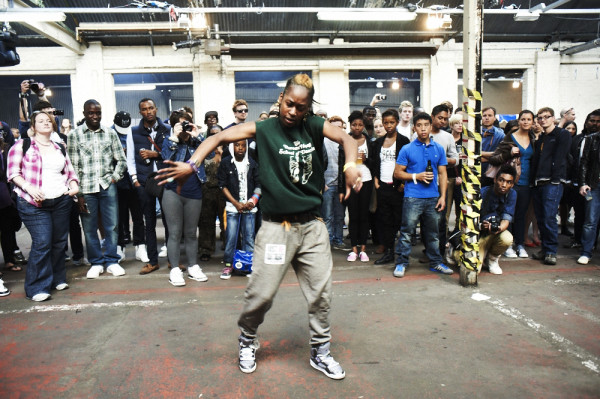 Streetfest 2013 tickets NOW on
• UK's first and foremost live art festival

• BANK HOLIDAY Sunday 5th May 2013, Shoreditch, East London

• Tickets from £5

Streetfest, the UK's first and foremost live art festival, returns in 2013 entering its 6 th year presenting a
dynamic collective of creative's from the worlds of design, art, spoken word, skate, music and more! A
new breed of festival, Streetfest fuses innovative talents from an eclectic mix of genres all in one place.
Taking place on
Sunday 5th May 2013 and set in the heart
of East London, Shoreditch – the all day festival offers the
very best of British street culture.
New for 2013, is a third music stage and additional
workshops implemented into the day. Complete with
multiple warehouses and street attractions, Shoreditch
will be blown away with this organically grown live art
movement.
Streetfest music…….

Musically, Streetfest will showcase the best new
upcoming artists that promises to be on the cusp of
breaking. With a traditionally strong music line up
offering, previous years have seen the likes of Devlin,
Wretch 32, Ghost Poet, Professor Green and Maverick
Sabre headline the festival. The 2013 line up is yet to be
announced, but will not disappoint.
Curating the spoken word stage at Streetfest will be
Remedy. The collective of like-minded individuals,
provide a platform for building the UK live music scene across soul, hip hop and spoken word. With a
range of varying styles and original material – Streetfest will present a special live show of word based
art that will be simply breathtaking.
Streetfest Art……

Art at the festival will be brought to life through a great
variety of forms ranging from graffiti, fine art, stencil and
digital to canvas. Activated through Secret Walls, the world's
premier live art battle, will work to push the boundaries
allowing for aspiring artists to gain global recognition whilst
bringing the award-winning event to Streetfest. Other
notable highlights include street art tours and workshops,
offered by Alternative London, a unique concept art tour
collective all rolled out in their iconic customised double decker bus. Art curators Global Street Art, the
world's best –classified street archive, will be joined by Cut&Paste, an International platform for linking
emerging design talent with the creative industry, to celebrate the finest UK art at the moment.
Streetfest Street Sport…….

Presenting the best of street sport, the festival encapsulates everything about urban lifestyle with a
diverse combination of different disciplines that includes BMX, Skateboarding, Parkour, and Inline Skate.
Specifically constructed circuits throughout the venue, along with interactive competitions will provide a
platform for expression and creativity that is sure to impress spectators. Highlights from the day will
include the Game of SKATE finals, a street based skateboarding game of skill and tricks and the Red Bull
Mini-Ramp Jam contest, a half pipe competition with over 20 skaters competing.
A dedicated dance stage this year will see a series dance
battles commence from up and coming talent and
professionals displaying original hip hop styles to more
modern moves. Festival goers will be able to take part
in open dance workshops, where you'll be able to learn
your favourite 80's dance moves. Shows by the B Boys
and B Girls will astonish onlookers with their Bonnie &
Clyde Battles. Curated by bSupreme, an organisation
dedicated to nurturing women in hip hop and Nemesis,
a street dance project that runs on 4 estates throughout
Hackney – 2013 sees the dance arena evolved to become a bigger part of Streetfest!
Streetfest is the new breed of festival that merges creative talents into one serious day-long event!
To purchase tickets and for more information
 www.streetfest.net