The Robert Cray Band – Live @ Cadogan Hall
aaamusic | On 15, Mar 2013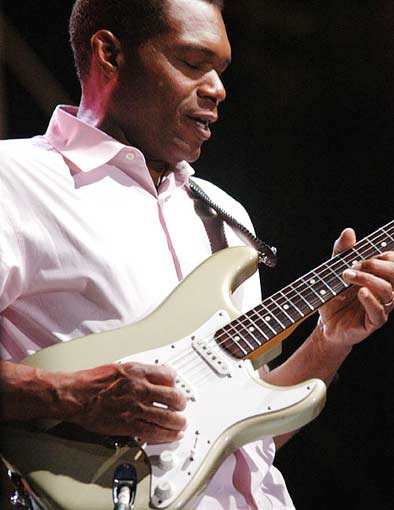 London 13th March, 2013
Acclaimed American blues guitarist and singer Robert Cray has won five Grammy Awards, been nominated for 11 more and been inducted into the Blues Hall Of Fame. His sixteenth studio album Nothin' But Love was released recently.
This particular evening Robert Cray followed the talented Jon Allen and was supported by his excellent band Tony Braunagel (drums) Jim Pugh (keyboards) and Richard Cousins (bass guitar).
Robert's creative career began to take shape in the 1980s with his album Strong Persuader. He's an original artist who fuses delta blues and urban soul in his own particular style. As a band leader he's confident and refreshing and his song writing is strong, emotional and intelligent.
Gracefully Robert sung timeless songs about heartache and romance and the performance was very expressive and energetic. When the wild applause ended Robert was faced with what he called "a nice problem to have." He had to choose an encore from the many suggestions being thrown at him from an enthusiastic audience. The slow, passionate and orchestral Time Makes Two was a fine ending to a great evening.
Set List: 1. Phone Booth 2. Two Steps From The End 3. Poor Johnny 4. Right Next Door (Because Of Me) 5. Side Dish 6. Sadder Days 7. Won't Be Coming Home 8. Back Door Slam 9. I'll Always Remember You 10. It Doesn't Show 11. Fix This 12. Smoking Gun 13. A Memo 14. Time Makes Two.
Anthony Weightman.