A CHAT WITH: THE COMPUTERS
aaamusic | On 09, May 2013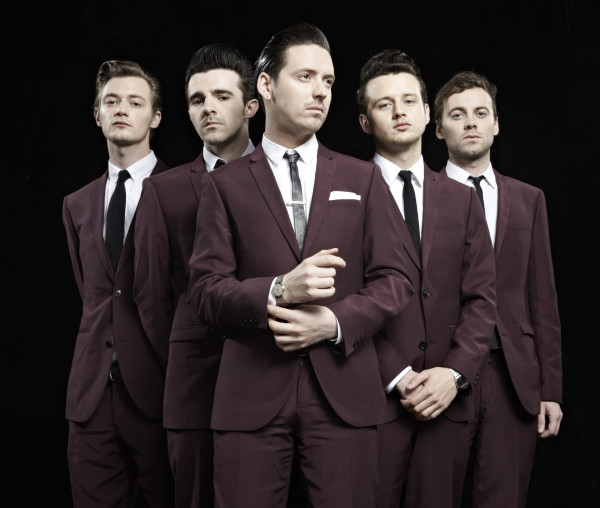 Five-piece punk-rock band The Computers have just released their second album "Love Triangles, Hate Squares" and are now touring the UK. Inspired by love, hate, life and certain deaths, the second album picks up right where their debut album left off. AAAmusic interviewer Kjersti Westeng chatted to lead singer Screaming Al just a few days before the album release.
AAAmusic: Your new album "Love Triangles, Hate Squares" is out this week, congratulations! Are you nervous about the release? How would you describe this album?
Al: Thanks, and yeah I guess on some level I was. My song writing & voice has taken a pretty big change in approach, the album is a rhythm and blues record.
AAAmusic: What is the story behind the name "Love Triangles, Hate Squares"?
Al: I was standing at the end of the bar I used to work in Exeter. Stood looking at two of my friends sat with one girl, a girl they both wanted to be with in one way or another. I looked at them and just wrote down on a newspaper "Love Triangles" then "Hate Squares".
AAAmusic: Your debut album was only 24 minutes long and recorded in just four days. Did you spend longer on "Love Triangles, Hate Squares"?
Al: Yeah but we still recorded a lot live. We were all stood around playing together, no tricks.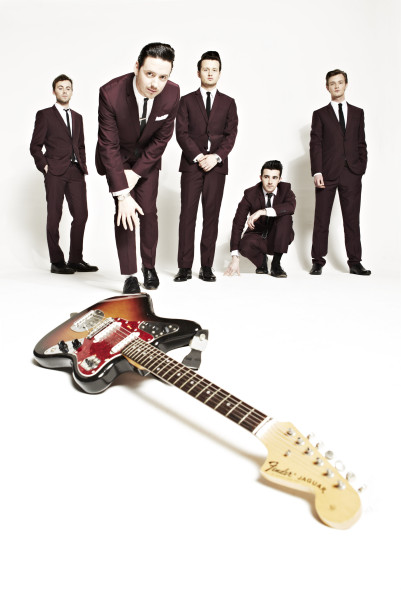 AAAmusic: Can you tell us a bit about how this album differs from your debut album? Have you used a different producer?
Al: Yeah this record was produced by Mark Neil who worked on the album 'Brothers' by The Black Keys. The first was produced by Speedo from Rocket From The Crypt. In many ways they are really similar guys, both have a lot of soul.
AAAmusic: You're starting your UK tour on the 7th of May, are you excited? Do you enjoy touring or do you sometimes get tired of being on stage?
Al: Yes very much so. We're really looking forward to playing the 100 club in London on May 8th. We love touring, but the tiredness all depends on what you did the night before, how much sleep you ended up getting etc.

AAAmusic: So you made your debut album in 4 days and you're now about to do a tour of 19 gigs in less than a month. Do you like working this intensely? And what do you do with your downtime (if there is any)? 
Al: Get busy living or get busy dying! On my down time I walk my dog but mostly I try to write as much as possible, and of course listen to a lot of music!
AAAmusic: Is your life as cool as it sounds like? I mean, you're in a band with your best friends, getting to travel around playing music to a bunch of screaming fans… it sounds pretty good!
Al: Ha! Well yeah, maybe. It's hard to tell when you are looking from the inside. There is always struggles though. Life's not as fun as it should be sometimes.
AAAmusic: You've got a great reputation for playing live, what is your best memory from touring? Have you ever had "the perfect gig"?
Al: Yeah I'd say loads of shows have been almost perfect!
AAAmusic: Who and what inspires your music?
Al: Love, hate, life and certain death.
AAAmusic: Have you made any impact outside the UK? Any touring plans outside of the UK?
Al: Ohh yeah. We play all over Europe all the time. We would love to go to the states very soon.
Author: Kjersti Westeng