CUT YOURSELF IN HALF – Mekkanizm
aaamusic | On 09, May 2013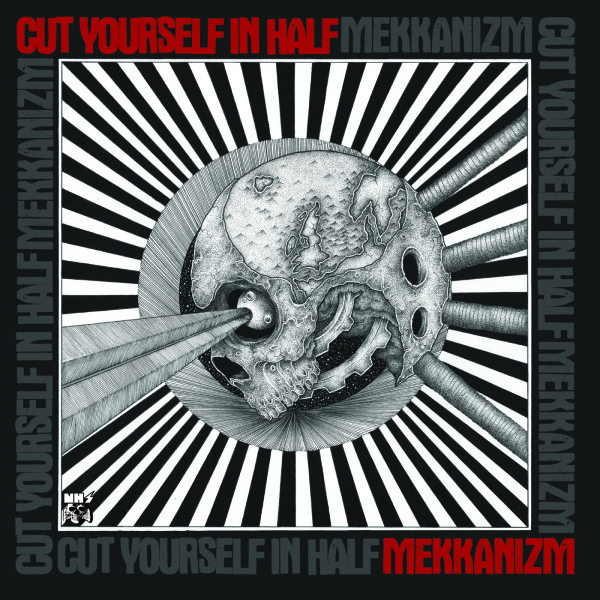 Excellent Debut from Bradford mentalist's.
Cut Yourself In Half have delivered a quite simply an awesome debut. From the opening second, Mekkanizm just grabs you and gives you a listening experience that can be described as getting dragged by a moving car only for the car to stop, the band get out, kick the crap  out of you and then mess your hair up!
The band deliver a collision of sounds that always ends in a groove ridden nod fest. It flies by with each of the songs welded together. As soon as one finishes the band blast into another. Sound wise think Mastodon in their early days mixed with Torch and hint of Kyuss. There's even the feel of grunge before it was blown out of proportion. Another band that springs to mind here and there is a band from the 90's called Hum. (remember them?)
It's hard to describe without bringing up other bands all I can say is that it's chaotic, heavy. It has tons of groove and basically rocks like a bastard. It will be great to see how Cut Yourself In Half evolve from here. Debut of the year so far!
Joe Denby