Mesh – Live @ Islington o2 Academy
aaamusic | On 11, May 2013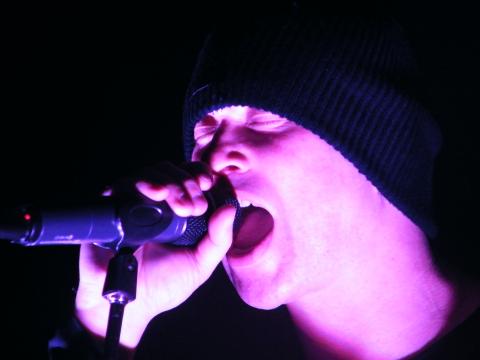 Sunday 21st April
I have always been really into Mesh's music and new album 'Automation Baby' is one of their best yet. I love how every track in tonight's set is announced with the album it comes off and the what track number it is like on the old iPod's the ones you had when they first came out. This is a great start to set the setting for a modern day futuristic sounding set, that really depicts the time we live in.
Opening with 'Adjust your Set' off this album it get's the evening moving. This song is a slow pace Mesh number that flows really well so works quite well for Mesh, but sometimes you wish they would just come out all guns blazing rather than sitting back. They then go into the title track of the new album 'Automation Baby' and I think this maybe should have been the one they opened with because it has a nice Darkwave fast moving pace and has elements of the German dark dance scene to it.
You sometimes don't realise how long Mesh have been going for and when they play the 2002 hit single 'Leave you Nothing' you still wouldn't realise because it sounds as fresh as it has ever done. It's a Depeche Mode Esq type song that is down beat but like the Mode also has a great Pop chorus that has a nice melody line added to it at the end. One of my favourite songs in the set is the sing-a-long anthem'Crash' this song is a great Pop / Dance number and it get's me on my feet jumping around.
They bring it back  down a little with a song about being let down called 'Never meet your Heroes' and bring us into a depressive section with songs like 'What's owed to You?' and their hit 'You didn't want Me' . I love how Mesh can make even depressing songs into chart friendly hits they have a niche of making the dark, light without you even knowing they are doing it and it's pretty special.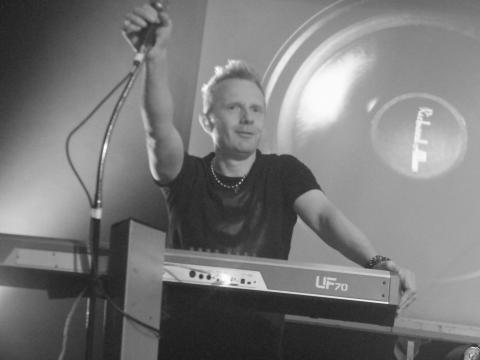 'Just leave us Alone' and 'It scares Me' are incredible and just what you want from this band, So when they come to 'This Height' you are really enjoying yourself and enjoying a long over due UK concert by Bristol's finest.
The band really delight fans in the encore when they show video screens during the song 'Friends like These' that contain pictures of fans wearing Mesh t-shirts so a lot of the die hard fans in attendance at this concert. Can see themselves up on stage and it makes them feel a little bit closer to the band.
At the end the light goes onto the crowd and the Mark Hockings at the back of the room singing with a spot light just on here. This has been done a lot of times before but the way they do it is really nice and it's a good chance to hear Mark up close and personal. Mesh are a band that are so under rated and 'Automation Baby' is a great piece of work and one of the finest recordings so it's nice to hear so many songs off it today.
Dan Devour