GEORGIA RUTH – Week Of Pines
aaamusic | On 17, May 2013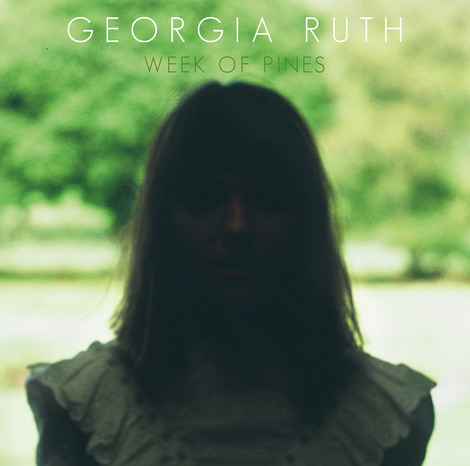 Bilingual singer-songwriter Georgia Ruth is a graceful folk harpist from Aberystwyth. Her recent return to Wales has inspired a diverse and fascinating collection of songs.
Georgia releases her debut album Week of Pines on 20th May, 2013 on Gwymon Records. It was recorded and produced by David Wrench at Snowdonia's Bryn Derwen Studios and received a grant from The Arts Council of Wales to help with its marketing.
Fellow musicians who have contributed to her album are: Iwan Huws (vocals, guitar, organ, harmonica), Aled Huws (bass & backing vocals) and Dafydd Huws (percussion & drums).
The opening track Week of Pines has a pleasant melody and a fast drum beat whilst the sea shanty Codi Angor was once popular with Welsh sailors in the Liverpool docks and conveys the excitement of sailing out to sea. Atmospheric Dovecote, with its clanging bells, is about the departure of an old love where Georgia's voice mysteriously appears and then evaporates. Old Blue is a harmonica accompanied Appalachian song that Joan Baez made popular.
Georgia Ruth's music is joyful and distinctive. It's beauty has its roots in folk of the late 1960s and her unusual finger picking style is reminiscent of classic artists like Bert Jansch. The curious and individual songs on her album have a fresh, delicate feel.
Anthony Weightman