AAA Music Approved: Marc Halls (of Hey Vanity)
aaamusic | On 30, May 2013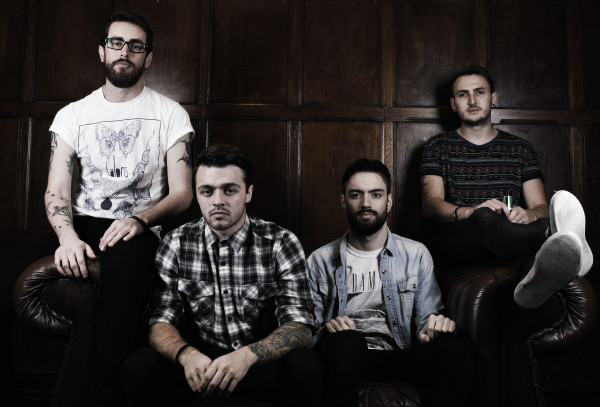 AAAmusic: Who are you and where are you from?
I'm Marc Halls from Essex. I've played in bands for years but always enjoyed writing solo material as well. My main project is the band (Hey Vanity) but I love to do these acoustic shows on the side.
AAAmusic: What inspired you to get into music?
I was always into performing arts when I was younger and that eventually lead to music. I think at the time I started playing guitar mainly because some mates wanted to start a band and I thought it'd be fun. My influences range from Bon Iver, Damien Rice, City & Colour to Counting Crows, Foo Fighters, Reuben, Thrice & many more!
AAAmusic: What have you done? 
I played in a band called Fei Comodo for years and achieved a lot that I'm proud of, we played shows and festivals all over the UK & Europe and released some E.P's and a full length album. I released a solo E.P a couple of years ago called 'A Simple Man' and I'm now touring and writing with my new band Hey Vanity.
AAAmusic: What are you like live?
When I play acoustic shows I'm pretty chilled compared to playing in a band, a lot of my songs are quite personal and so I can get quite lost in the moment sometimes when I'm performing. I've done some great tours with the bands; earlier this year me and the Hey Vanity boys were out on the road with Don Broco & Mallory Knox which was awesome fun!
AAAmusic: What makes you different? 
I think some of the people who listen to my music are fans of the band I'm in (or have been in) and so it's probably quite different for them to hear me stripped back to just one man, one guitar – hopefully it makes a nice change from time to time.
AAAmusic: Physical vs Downloading vs Streaming…How do you listen to music?
I listen to CDs and MP3s depending on the circumstance. A lot of people don't  pay for music anymore and as an artist there are both pros and cons to it; on one hand it costs a lot of money to make and release an album/ E.P. and  so it's really hard to make enough money back to keep doing what we do, on the other hand it's much easier to get your music out to people and therefore if those people who download music for free are gonna come out to shows and see the artists live then it can be a really good thing.
AAAmusic: What have you been listening to?
Recently I'm listening to Matt Corby a lot, the guy is painfully talented! Also loving the Arcane Roots Album, and the new Computers album.
AAAmusic: What are your aspirations for the future?
I'm working on a mini album with Hey Vanity at the moment and we're looking to release that later this year, and hopefully a full length early next year. I'm also slowly working towards releasing some new solo material on the side
Questions answered by: Marc Halls of Hey Vanity…