AAA Music Approved: Eldkraft
aaamusic | On 01, Jun 2013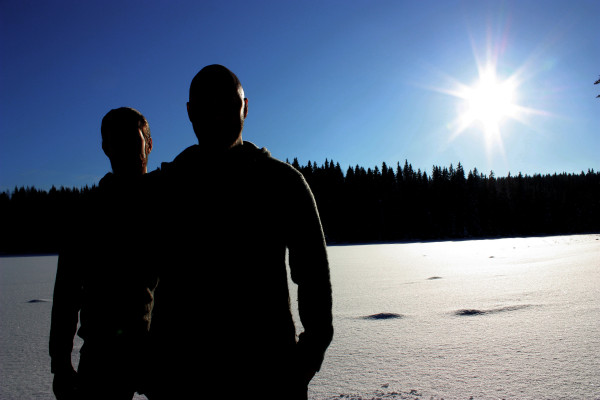 AAAmusic: Who are you and where are you from?
Me (Hans Carlsson) and my brother in arms John Sandin formed Eldkraft in 2010, I think it was. I handle the string instruments and John is the singer. We have played in different bands and constellations together since the early 2000s. We mostly played in death and black metal bands before (In Battle, Horde of Hel to name a couple) and we felt like we wanted to do something different, something that was pure and closer to the source than what we had done before. We wanted to make music that was epic, heavily influenced by the more epic hard rock and heavy metal from the 70s and 80s mixed with a big portion of Bathorys viking era, and with the added ingredient of some nordic folk melody. But we didn't actually plan that much ahead at all, I just started writing the music one day and it was like opening the floodgates, you know, the music literally poured out of me. It was the most inspirational and gratifying experience of my life, I think – that's how you know that you are on to something, when everything just feels natural in the creating of the music; nothing is forced. When we were about to start the recording we recruited our old friend Nils Fjellstöm, with whom we played with earlier in the band In Battle.
AAAmusic: What inspired you to get into music?
Well, music was really the inspiration to get into music. I have always been a huge music fan, mostly metal, but different kinds of music as well. I started playing the bass in the fourth grade, but I quickly shifted to the guitar. I started playing in bands right away, probably even before I could actually play, and music has been one of the most important things in my life ever since.
AAAmusic: What have you done?
We released our first album Shaman on the 28th of May. This is the best piece of music we have ever made, for sure; none of the stuff we have made with previous bands can compare to this. The whole concept with Eldkraft just feels more solid than the stuff we did before.
AAAmusic: What are you like live?
We will do our first live performance with Eldkraft at Metaltown in Gothenburg, Sweden this summer, so I have to get back to you on that one!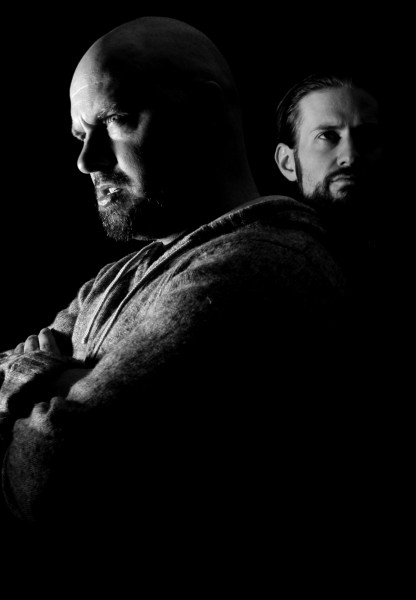 AAAmusic: What makes you different?
We have kind of been placed in the genre Pagan metal – not willingly I might add. But compared to a lot of Pagan bands I think we are a lot more serious in our musical and philosophical outlook. A lot of the bands in that genre come off as bit silly to me, dressing up like f***ing elves and singing about trolls and unicorns and s**t. That's not what Eldkraft is all about. Our lyrics are about more profound things like: altered states of consciousness and shamanic practices, astral journeys, death and the ascension of the soul, to name a few things. And we practice what we preach as well.
AAAmusic: Physical vs Downloading vs Streaming…How do you listen to music?
I must admit that I do a lot of downloading these days, mostly from iTunes, so at least I'm paying for it. But I really prefer to get my music in the physical form. But it is really accessible and easy to just click on something and then you have it, you know. That's the problem with people these days, we are to f***ing comfortable and lazy. I have a pretty decent CD collection (300-400), and very few vinyls – that's the coolest form for sure. But when I started collecting music more seriously, it was right when the CD came out, so I never got a lot of vinyls, which is a f***ing shame. Our new album will be released on double gatefold LP, and I just got them in my hand, and I must say they are the most awesome thing ever! To have your music in that form is a really special thing.
AAAmusic: What have you been listening to?
The best and coolest thing I heard in a while is Wardruna's second album Yggrasil – that's music you can really lose yourself in. It's a journey every time you listen to it.
AAAmusic: What are your aspirations for the future?
To just keep making music, getting out there to perform it, and just being all we can be, taking Eldkraft as far as we can take it. We already have more than enough songs for a new album so we might release another album in the not too distant future, so look out for that.
Questions answered by: Hans Carlsson of Eldkraft…