SEVENDUST – Black Out The Sun
aaamusic | On 01, Jun 2013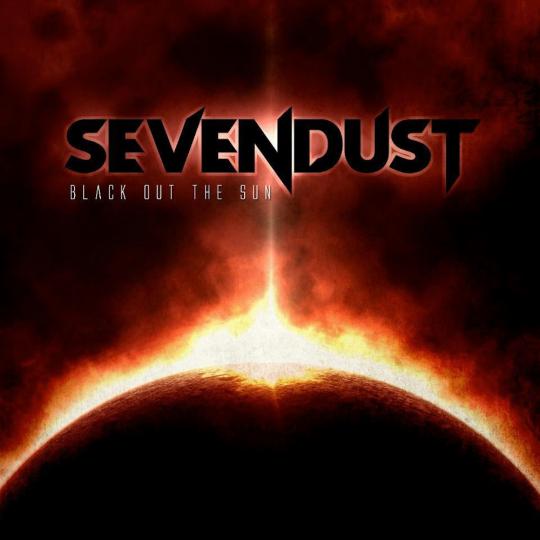 One of rocks most under rated bands return with their 9th album!
First I've to point out Sevendust are one of my favorite bands. They are one of the few bands I can count on one hand that I bought their first album and are A) still going B) I've maintained an interest throughout their whole career. A new album from these guys never fails to excite me and it's always the soundtrack to that particular summer. Whatever phase I'm going through music wise or whatever has been going on personally for me a Sevendust album has always been in the background somewhere.
Sevendust are one of the most criminally over looked bands in Metal and modernRock. One thing that didn't help them is when they first came out they where muddled in with the Nu-Metal crowd and brushed off with the rest of those bands and never got rid of the stigma that came with it. They always where and still are a much classier act. Constant problems with record labels has always given them trouble with touring outside the USA too.
So this album like every other I've been looking forward to since last winter when they announced it was being recorded. It was like Christmas came early when it arrived. I've always said when a new Sevendust album is released then Summer has officially started.
After quite a few listens now, the album like their last release 'Cold day Memory' a bit of a slow burner. The band have always evolved while retaining a formula. Trying new things while weeding out what doesn't work, keeping what does and keep trying newer things. 'Cold day Memory' in particular was very experimental especially withClint Lowry returning to the band.
Yet on the whole there is a Sevendust sound. They sound like no other band and no band sound like them. Although never a meat and potato's band there is a element of the AC/DC approach with fans expectations. While there are a few tweaks here and there you pretty much Know what you are getting from a Sevendust album. A fan wants to know if it's a good one or bad one. Does it stand up against the bands classics?
For those new to the band their sound is a cocktail of crunchy, groove orientated riffs. Tons of melody all topped with Lajon Witherspoon's raspy, soulful vocals. I've always said imagine if Terence Trent D'Arby sang in a Metal band.  'Black out the Sun' is a good album but it doesn't really slot into the bands top five albums.
The only album I didn't like was 'Alpha' and this the same as that. The one simple thing wrong is lack of standout tracks. The album plays nicely, all the boxes are ticked. There is no drastic change or experimentation but once the album finishes it's hard to pick out a memorable song that stands up against tracks like 'Denial, Crucified' and 'Black' hell the list goes on forever!
Opener 'Faithless' kicks things off nicely. The single 'Decay' is probably the best song. The title track is pretty nice. All the members are on fine form. Morgan Rose is still one of Rocks finest drummers and Lajon's vocal's are second to no one. This has far from put me off the band. It's hardly a stinker it just hasn't stood up against my favorites, Sorry but I was more than a little disappointed by this offering.
Joe Denby