The Melodic – Live @ Old Queen's Head
aaamusic | On 01, Jun 2013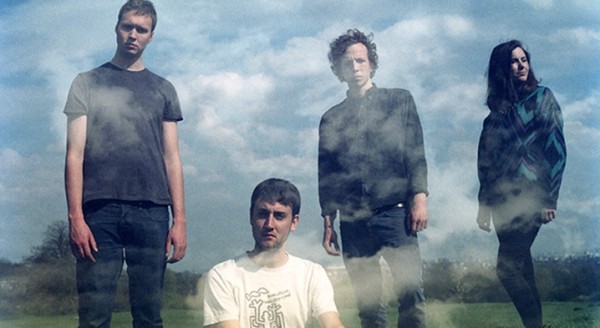 Wednesday 29th May, London
The first floor of the Old Queen's Head looked like a stylish living room: flowery wallpaper, mirrors and old posters with catchy phrases in the style of eecards so popular on Facebook. The atmosphere was even better, not only it was cosy and intimate but the crowd present to attend Nick Pynn and The Melodic's performances was enthusiastic.
The band from South London got up on stage soon after 9.30 and didn't start before thanking Pynn for his music and the inspiration the he has been for the band. They opened with 'Hold On' a merry ballad, with an aftertaste of melancholia, that kicksed in by the end. The male and female voices were alternated and entangled. The crowd went crazy and exploded in a passionate applause soon after the end of the first song.
With 'One Day' and 'Lost to You' The Melodic gave a great example of what their music is mainly about: folk ballads with a hint of country here and there and the marriage of two voices that complete and exalt each other. As they kept playing came the moment for 'Ode to Victor Jara' dedicate to the Chilean songwriter, musician and director killed the 11th September 1973 during the golpe.
When it came to the 'The Melting Ship and the Copper Ocean', Rudi performed a charango solo, but if you closed your eyes you might also think you were back to the Elizabethan age and while he gently pinched the instruments, the crowd was listening quietly in rapture. For the last three songs, the band went wild. They invited Nick Pynn to join them on stage for 'Come Outside'. The intimate atmosphere was almost magical, and the public gave loud sign of appreciation.
The grand finale was one of the band's classic 'Piece Me Back Together' a slow and quiet ballad that becomes livelier when the two melodicas joined in. The Melodic said they were glad to be back home, before starting their tour in the US in July.
Monica Guerrasio
Check out our review of The Melodic's 'One Day / Reckoning Song' here…