AAA Music Approved: Dew-Scented
aaamusic | On 06, Jun 2013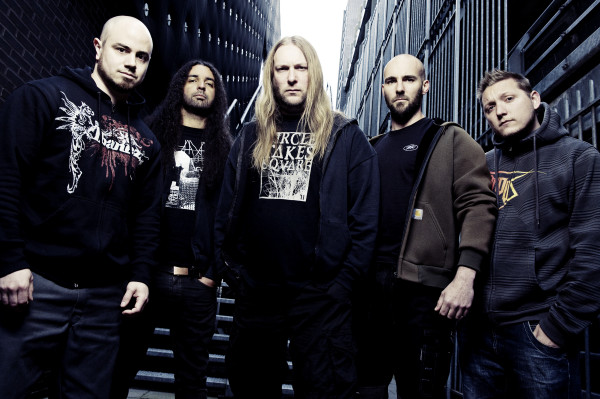 AAAmusic: Who are you and where are you from?
We are a Dew-Scented, a thrash metal band from Germany. We originally formed back in 1992 because of how much we liked this style of music. After nine studio albums, we just recently released an "anniversary" compilation album with some new, some live and some cover tracks via Metal Blade Records.
AAAmusic: What inspired you to get into music?
Well, basically just being total fans of 80's thrash metal and early 90s death metal is probably what got us started. We were a bunch of young local buddies and guys who played around with other local bands when we decided to for Dew-Scented and take thing further, both in how we work for the band and also how the music got heavier than the previous acts the guys were involved with. I guess we liked everything that was fresh and extreme in metal and HC really, but some of the band we could definitely agree on back then were Slayer, Metallica, Testament, Exodus, Kreator, Morbid Angel, Death, Discharge and some more in that vein.
AAAmusic: What have you done?
I personally have been proud of every single step we have made that eventually took us here on such a long and tough journey. We always tried to be the best band we could be and have fun with what we do, regardless of the line-up constellation as well as the surroundings in terms of what was hot or not in the scene at a certain point of time. I think we have shown a lot of dedication and perseverance with what we do in these past two decades, so our body of work should speak for itself. Maybe bands have split up in easier situations than what we have gone through, but we always chose the more complex way out and decided to simply continue, haha. We surely enjoy where we are at right now and I think the current shape of the band is musically super strong but also on a personal level it's very rewarding. We are quite motivated and inspired right now, so hopefully "Insurgent" comes out in a good timing to reflect that we are ready to push things further forwards…
AAAmusic: What are you like live?
Organically straight forward and as heavy as can be! Not sure what else to say…we are rather "simply" a plug-and-play band. No big show elements, no costumes, no faking. I always liked to think that our music works at its best on an intense live-situation. We have played a lot and all over the world in all these years. We recently supported bands like Testament, Six Feet Under, Bold Thrower, Nile and many others. We are always ready for a cool challenge, no matter who we head out with! We look forward to coming back to the UK sometime soon as well…we last played there in early 2011, so it's about time again!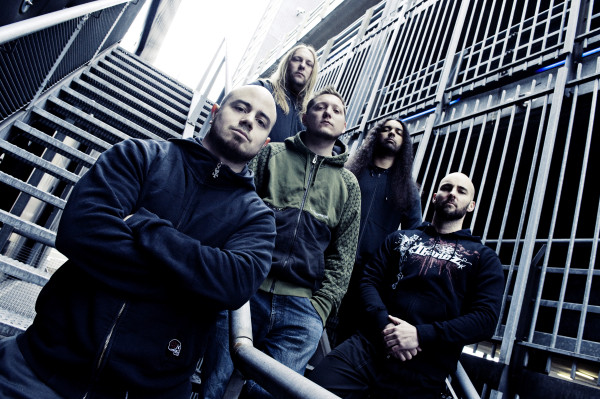 AAAmusic: What makes you different?
Not sure that we are any "different" or that we ever tried to be! I believe it's been a while for us with a certain trademark sound already, which gathers from the different influences that shaped us in the early years of the band. I believe people who like the style we play would recognize us for what we sound like, but I ultimately wouldn't care of people find it "original" or completely "usual" as long as they like what they hear. We simply try to be Dew-Scented and while doing that, we aim at playing as good as ever possible and at the same time become better songwriters and performers with every next step forwards we make…
AAAmusic: Physical vs Downloading vs Streaming…How do you listen to music?
Physical for me! The attention span for checking out online music is waaay too short and one seems to always be distracted with/by something else when on a computer device. But that's just our busy modern times anyways, I guess?! However, when I have the choice, I prefer to really focus on music and I find physical sound-carriers to be the right key to that. That said, I understand and appreciate legal download or streaming services like the ones you mentioned. To each his own way of checking out music, so that's fine as long as people understand there is a human component to the making and enjoying of music as well as a level of respect to show to the authors by not simply "stealing" their art…
AAAmusic: What have you been listening to?
Oh, a ton. I discover great new bands all the time and keep my ears wide open to whatever happens around me, mainly as a fan of music rather than for inspiration as an artist. Some cool new bands that I got into were Vektor, Havok, Orchid, Dead Lord, Enforcer, Holy Grail, Skeletal Remains, to name but a few.
AAAmusic: What are your aspirations for the future?
Right now, we are just promoting the Insurgent release and looking forward to the next run of shows and summer festivals for 2013. Other than that, we have already started writing some next material for the follow-up album to "Icarus". Thanks for your time as well as support…and keep it heavy!

Questions answered by: Leif (Vocals) for DEW-SCENTED…