AAA Music Approved: Tripwires
aaamusic | On 13, Jun 2013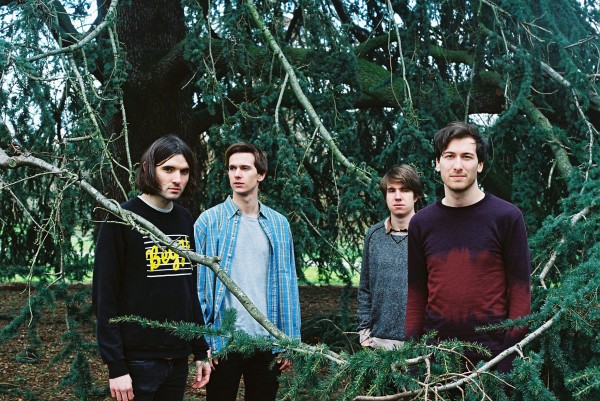 AAAmusic: Who are you and where are you from?
Hello we are Tripwires from Reading. Rhys, Joe, Sam and Ben. T-unit. We formed at school playing Slipknot covers at lunch time.
AAAmusic: What inspired you to get into music?
Individually we were inspired by different things….but as a band probably just boredom living in Reading, wanting to be part of something good, wanting to make a lot of noise, wanting something to do on a Thursday after school…….
AAAmusic: What have you done? 
We've released a couple of tracks from our album and made a video of us in a tin foil room with people rollerskating around us. We are proud of the artwork for our album, which we did ourselves.
AAAmusic: What are you like live?
We are loud.
AAAmusic: What makes you different?
We don't try to be 'different.' We just try to make music we like, which is inspired by music we listen to from the past, present, and even the future. Joe has a degree in physics so this is possible.
AAAmusic: Physical vs Downloading vs Streaming…How do you listen to music?
They all have their place. Spotify is great for finding new artists or artists you haven't heard of, vinyl is great when you want to really sit down and fully listen to something, and feel a bit more engaged with the music. Artwork also looks great on vinyl.
Being on tour it's fun to go to record shops in different towns and browse vinyl and CDs.
AAAmusic: What have you been listening to?

On heavy rotation in the van recently is Mac DeMarco, Kurt Vile, Yo La Tengo….
AAAmusic: What are your aspirations for the future? 
Just to play as much as we can in as many different places as we can; to do this record justice.
Questions answered by: Sam from Tripwires…