AAA Music Approved: South Central
aaamusic | On 15, Jun 2013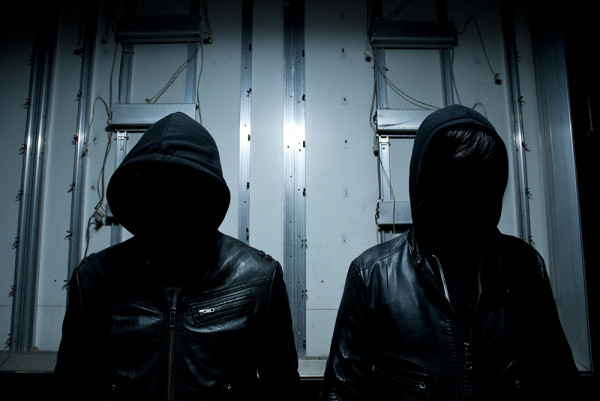 AAAmusic: Who are you and where are you from?
We are South Central. We started doing tunes together in 2006/2007 and never stopped! We have been friends for over 15 years and we 've been in different bands before. One day we thought of doing a track together and rolled from there really! We both quit the previous bands to start South Central. The name came later courtesy of a band called The Klaxons!
AAAmusic: What inspired you to get into music?
We've gone and still go through a lot of journeys for a track before they reach your ears. Sometimes it takes 3 days sometimes it takes 5 months. As genre goes we don't really have one – the closest I could think of is electro house and some of the recent productions we touched the 140bpm, which makes a tune dubstep nowadays! We don't consider ourselves as dubstep producers, although by listening to the genre it definitely inspired us to write 'Beathoven' which was the second "dubstep" tune we've ever written.
Influences: there are loads and it's hard to pin point one band as there are loads of bands  that inspire us; some big some not so big! We do get inspired by a lot of the old stuff from the 90s and even 80s sometimes!
AAAmusic: What have you done?
We are proud of many things but, like most of the producers, when you work on music in a 6 x 4 room for months on end and music comes out and you see a reaction to your music…that alone is amazing, bad or good doesn't matter, at least you are getting people socialising over an art that is changing constantly. If people are talking about it I consider it a good thing. We are proud of what we do and we are thankful of our fans that stick with us and our evolving sound!
We released two EP s both on DIM MAK – Weapons of Mass Dubstortion and Hollywood EP. There are some remixes form some great artists coming out of the Hollywood EP soon. Our next single is called 'Spray' which is coming out on Big Fish Records in June, followed by another 2 track EP  in July time on Dim Mak.
AAAmusic: What are you like live?
Live, we call our DJ set " Live " as we have a lot of live elements in our DJ Sets. We call it a DJ set since we play the tracks of our favourite producers together with our own music and other bits. One of the best tours we'br done was the first UK tour we ever did with NME magazine, which we always forget to mention; we experienced what playing the live element was for the first time. After more touring and making music we then got to go on Pendulum and Prodigy tours. They both were mad! There was quite a bit of preparation done before you go on tours like that; making sure you entertain the people that came to see the main act and getting the right vibe for the main act to smash the s**t out of the place! So it's not just playing tunes and calling it a day – there is a lot more depth to it!
AAAmusic: What makes you different?
I think one of the things that makes us different is the level of detail we put into our productions; there is hardly a bassline or anything in a tune which you can't whistle, there has to be a melody to anything we do! But what makes us unique is we don't give a f**k about boundaries. If I wanna use a progressive house melody on a track because that's what we feel like doing then that's exactly what we do…It's always worked and we are not gonna change that!
I think fans keep coming back to our music and listening because we always try to have a message in our tunes from the old stuff we produced to the recent; it's not always a deep message but something that you can go home to after a night out and remember! That's what we try to achieve, after all art without a message can be a bit hollow!
AAAmusic: Physical vs Downloading vs Streaming…How do you listen to music?
To be honest we hardly use Spotify, but YouTube on the other hand is always on in the background. The good thing about streaming is that you can finish a track and have it up for people to hear your music instantly, which is great. On the other hand I would love to see the actual quality of music come up, since there are no restrictions now of CD space, and vinyl – both the bit depth and sample rate can come up, which will ultimately make the music quality better .
AAAmusic: What have you been listening to?
The last album we heard was Disclosure's, you can hear there was a lot of hard work that went into the album so well done to the lads. Saying that it is not what we usually listen to, as we tend to listen more edgy stuff such as Noisia, Dillon Franics and all the Mad Decent Crew. Dim Mak are releasing some great stuff at the moment too – one of our personal favourites must be Asphixiation by Autoerotique.
AAAmusic: What are your aspirations for the future?
Well one of my on going aspirations is to try to stop Rob from partying too hard! Last gig we did he had done a Klinsmann slide on a table full of alcohol; that was a bit extreme still funny though! Career-wise we are writing so much music at the moment and there are are some killer collabs happening – we have a lot of music coming out in the next few months…
Questions answered by: Keith and Rob of South Central…
South Central will be playing at Serbia's Exit Festival next month…Click here for your chance to win a pair of Exit tickets!