AMPLIFY DOT – I'm Good
aaamusic | On 15, Jun 2013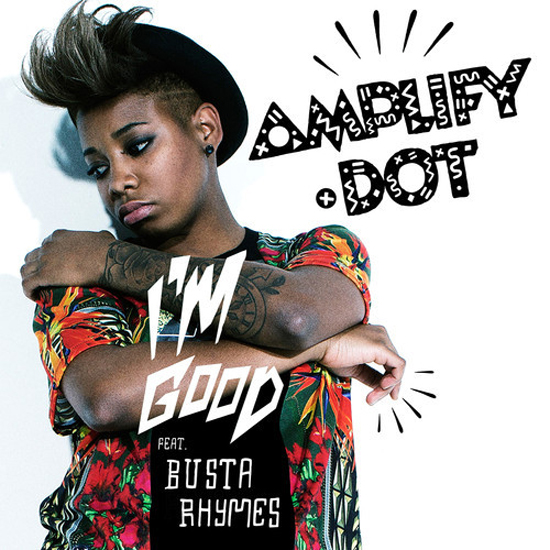 'I'm Good' featuring the legendary Busta Rhymes is released 22nd July through Virgin EMI Records.
Female MC's are a rare breed in the world of Hip Hop, step forward Amplify Dot who releases her latest single 'I'm Good' off of her forthcoming debut album scheduled to be released later this year.
The MC has a distinctive style in her delivery, creative approach alongside being a witty wordsmith. And she displays all of those qualities in this track with lyrics like:
"I've been playing in work, you're an intern in a office.
Listen,' so I spit words that you're lost with 
And then I switch keys, so lyrically I'm a locksmith."
Using wordplay and delivered in a unique flow that sets the tone for the rest of single.
Busta Rhymes stays true to form throughout his verse delivering a frenzy of rhymes at a fast pace in typical Busta style, which compliments the track over the thumping bass line and chattering beat.
With UK hip hop ever growing and expanding Amplify Dot could be the lead female MC that breaks out, with an already growing reputation 'Im Good' continues to solidify the reputation she has gained.
Michael Joyce