REECE WEST – Guilty
aaamusic | On 15, Jun 2013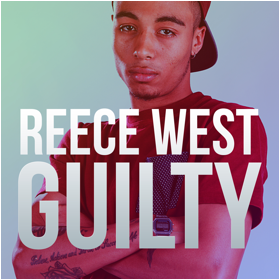 North London's next most exciting grime artist Reece West releases his brand new debut single 'Guilty'. The track is produced by Ayo Beatz.
'Guilty' is designed to get Reece West's name out into the mainstream and climb up the charts. With 'Guilty'  the track does just that sticking to a conventional radio formula single throughout, with the beat and catchy hook which will fill up dance floors when played in the club this summer. Reece West's lyrics and flow compliment the concept of the track well also.
The production from Ayo Beatz which is radio and club friendly fuses a dance music sampled track mixed with a dubstep drop.
Michael Joyce