AAA Music Approved: Ligers
aaamusic | On 28, Jun 2013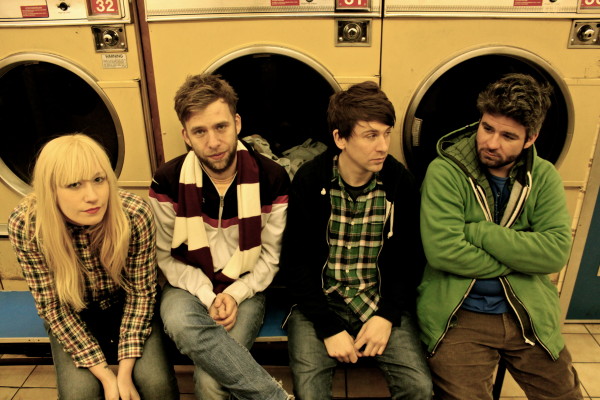 AAAmusic: Who are you and where are you from?
We are Ligers, we are currently North West Londoners. I [Jono] joined Liz in 2009 when she was looking for a bass player (formerly 'Liz And The Ligers'). We met on a night out and got on really well so it was a drunken 'f**k it I'll do it!' Liz had been performing solo for about a year previously to this and had had a few mates helping her with the early conception of the band.
AAAmusic: What inspired you to get into music?
I can't say what inspired me to get into music; I can't remember that far back! I was obsessed with music from being a child. It was the same for Liz too. I'm not sure what the Ligers' genre is, it's difficult to be objective when you're in the soup. We get described with 'folk' in the name but I never heard any folk music like us! When we're writing in the studio, we'll just contribute what's cool to us individually and then swap and change ideas until we're all really happy. Influences are best left subconscious, or you end up thinking it too much like this or like that!
AAAmusic: What have you done? 
We've done really well so far for an independent band. Our more notable achievements have been playing some of the bigger festivals like Hop Farm and Benicassim, we've played at KOKO in Camden too which is such a lovely venue to do. We currently have an early EP out, What To Lose, and our current Double A side 'Break You' and 'Goodbye'. We're working on a new EP right now with some crazy videos too so stay tuned for that, it's going to be fun!
AAAmusic: What are you like live?
We've never actually toured! I still can't believe we haven't! We just go and do gigs here and there then go home! We simply MUST book a tour for the autumn/winter. We're all itching to get out there but it's never happened for one reason or another!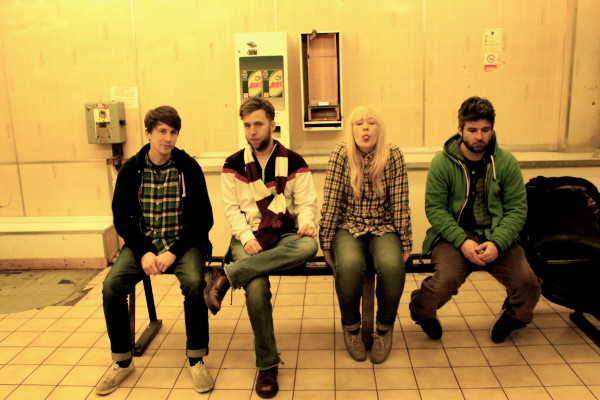 AAAmusic: What makes you different? 
For me it's Liz's voice. She has a really unique and direct style and I think that influences the decisions in the rest of the song writing. She comes up with crazy formats and wonderful melodies that inspire us to come up with something to compliment that. And if someone else writes a song, they have to have Liz's voice in their head or it's not going to come out the other end like they expected!
AAAmusic: Physical vs Downloading vs Streaming…How do you listen to music?
Every which way. You have to get on with the times and I think I speak for us all when I say, we stream and download. We're all sort of old fashioned though, in that, if you like something that much you want to own it on CD or vinyl. Downloads make everything 'convenient' but there's nothing like owning a real life copy of something. We're human. We want s**t that's real.
AAAmusic: What have you been listening to?  
I'll try and speak collectively. I think we've proper been bumming Zeus. A Canadian band on Arts and Crafts. They're just amazing live and write some very well constructed and moving songs. We're also catching a ride on the current trend which seems to be kind of a 60s psychedelic pastiche from bands such as Temples. Those two bands I reckon all the Ligers are heavily into right now. They just make a hell of a cool noise.
AAAmusic: What are your aspirations for the future? 
It's hard to say. Everything changes constantly so who knows. We've done alright at the moment in that people are digging what we're doing. So we're running with the ball. But the times will change and so will we. Just a little bit.
Questions answered by: Jono of Ligers…