Goran Bregovic – Live @ Marea Festival
aaamusic | On 05, Jul 2013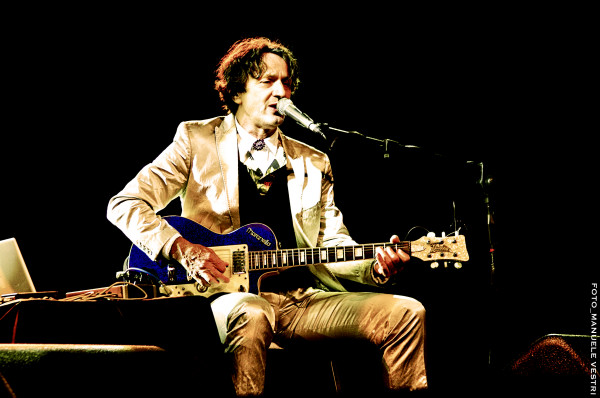 Fucecchio, Italy, 28th June
It's June 28th and at Marea Festival, Fucecchio, Tuscany, is not as hot as you'd expect.
There is a great turn out for the second day of Marea Festival; a day dedicated to the popular music of Eastern Europe. First on are Barodrom Orchestral, a quartet which musically retraces the long path (Baro Drom means exactly this) of gypsies, from Hungarian czardas to Rumanian hora, from manouche swing to the traditional Balkan music, with incursions of klezmer and oriental music.
The audience is now ready to get lose with the music of Goran Bregovic, who brings the stage on fire with Gas Gas Gas. Bregovic also plays the most famous tunes from the Balkan tradition, from Ederlezi to Mesacina, including also works from his new album Champagne for Gypses, such as Presidente, which in the album is performed with Gipsy Kings; and Be that man with Eugene Hutz of Gogol Bordello. Bregovic brings the show to an end with a bang with the engaging and must-played Kalascnicov, which set the crowd on fire.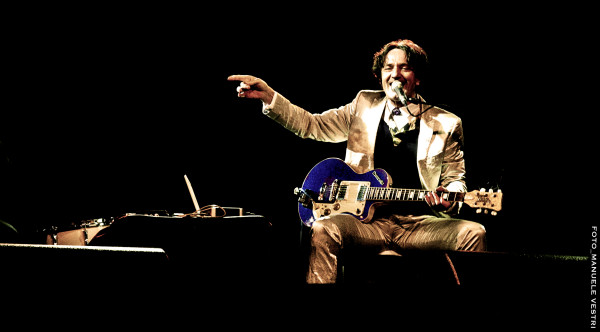 Champagne For Gypses, which also names the tour, is the latest album of the Bosnian composer. The album focus on gypsy and Balkan sounds, with various rhythmical pieces, ideal for a dancing night. The album tells the story of the gypsy community and their music, the difficulty of their acceptance and the discrimination they live daily.
The album boosts various special guests such as Eugene Hutz of Gogol Bordello (Be That Man, Quantum Utopia), the evergreen The Gipsy Kings (Presidente, Balkaneros); the Irish singer Selena )'Leary and the Rumanian Florin Salam.
Bregovic brings to Fucecchio his energy; the energy of the Balkans, capable of warming a chilly summer night and transform it into a great party. No one is immune to the trumpets, the sweet choruses and the sweet hammering of the drum: everyone spent the evening dancing and having a good time.
Marea Festival and Goran Bregovic will not forget this magical gypsy night.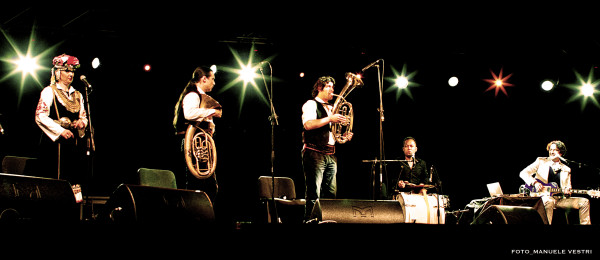 Author & Photos: Manuele Vestri