THE HUSH NOW – Memos
aaamusic | On 13, Jul 2013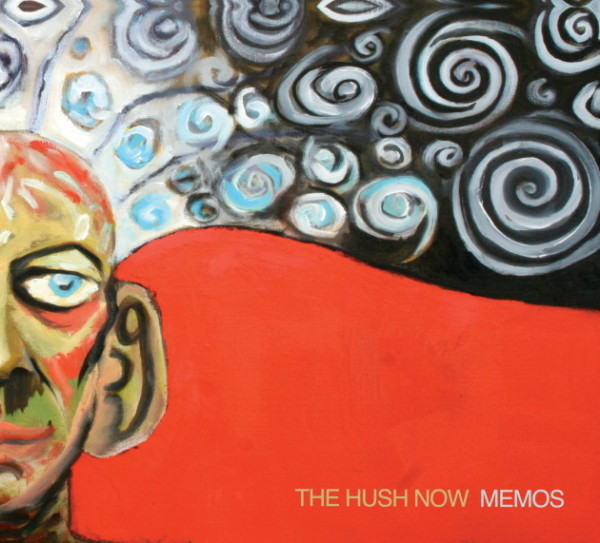 All the way from Boston, Massachusetts, Indie-Pop-Rock outfit The Hush Now latest album Memos see's the Americans experimental side emerge along side some clearly British influences. Taking the sounds from artists like Sleeper, The Smiths and Goldfrapp Memos (at times) is a confusing yet intriguing musical concoction of highs and lows.
Previously described as "audio candy for the art school crowd", Memos is no exception. First track 'Arkansas' sets the Indie-Pop tone that fans will already be familiar with, using standard pleasant upbeat and melodic instrumentation  'Arkansas' has everything you would aspect, unfortunately not the catchiest opening track. Second track 'Clouds' could've been a more suitable opener. More Rock orientated feel it resonates with a positive energy fully utilized during the chorus sections similar to Stereophonics' – Dakota. This musical theme follows through into the title track 'Memos' but suddenly The Hush Now's experimental side emerges mid way with 'Cameraphone'.
Opening with distorted fuzz guitars and operatic drums 'Cameraphone' feels like it could be an entirely different band but is soon roped back into an atmospheric Indie verse. Singer Adam Quane's unique soft vocal sound, which can only be described best as a cross between Hot Chip & Foxy Shazam aids in keeping the bands 'sound' but also this tracks overall experimental flavour.
Fifth track 'The Glow' is where Memos appears to loose focus, flexing their Funk and Disco sides in this mid-album track sees The Hush Now push through genre boundaries. Opening with a synth line strangely similar to Salt-n-Pepper's – Push it, the song breaks into a Disco Pop feel with Funk bass lines, shimmering guitars and grooving drums aiding to a good upbeat track, if not slightly confusing giving the context of the albums first half. Adam vocals also become much more clear and easy to understand for a nice change compared to the spacey melancholy style previously used. Next track 'Sitting On A Slow Clock' sees the album move musically even further away from their Indie Pop beginnings, moving into Jazz territory 'Sitting On A Slow Clock' is unmistakable a ballad, introducing brass solo sections shows of The Hush Now's softer side, again if not a bit bewildering upon first listen.
As soon as this musical expression happens the album quickly reverts back to the bands 'original' sound of Indie Pop-Rock with tracks 'Rooftops' and 'A Mothers Lament'. 'Rooftops' probably the better of the two, it combines Smiths like vocals and guitars with Pop Punk rhythm section much like Weezer's – I Want You To. Finally coming to an end with a Radiohead inspired 'Things Fall Down' this closing track starts well with a great groove and sparse guitar parts but feels a bit limp and doesn't quite dynamically go where it should to end what is a very musically creative and experimental album.
Artists should always push the limits of their musicality, even if it doesn't quite make sense within the confinements of an album, but overall Memos is an interesting and good progression for The Hush Now.
Daniel Garnham