RAGLANS – Digging Holes
aaamusic | On 19, Jul 2013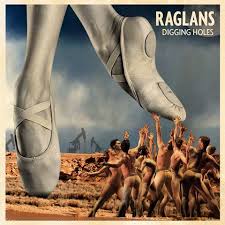 Ireland's hottest cult Indie-Rock outfit Raglans latest re-release of their 2012 hit 'Digging Holes' is undoubtedly a soundtrack for anyone's summer. Taking sounds from bands like Friendly Fires and Alt-J along side a healthy dose of that Irish Folk-Punk makes 'Digging Holes' an exiting track from start to finish.
After the bands touring success with Strypes 'Digging Holes', re-released through Cuckoo Records, coincides with their UK headline tour and is worthy debut to put Raglans stamp on the scene.
Blasting straight in with a Latin-esk Tom grove, similar to Friendly Fires trademark sound, instantly sets an upbeat feel that captivates the second it hits your ears. The bands full uses of harmonies elevates this track to another level giving the chorus line (digging holes) an instantly memorable hook to sing along with. Throughout the track the instrumentation is bright and vibrant, from the shimmering New Wave guitar tone to perfectly complimentary drumming, doing what all drummers should strive to achieve, if you can dance to it keep playing that way. On a personal level the arrangement of this track is what will win fans over, constantly shifting in dynamics and instrumentation stops what many Indie bands become victims to and being solely linier.
'Digging Holes' is a perfect flag-ship track for Raglans, Interesting, upbeat and above all a well written piece of music. Definitely one band to watch out for this year.
Daniel Garnham