HENLEY FESTIVAL 2013 – Live Review (11th July)
aaamusic | On 22, Jul 2013
This second evening of the scenic Henley Festival, on the banks of the Thames, was bright and warm. Sometimes called 'the summer's greatest party', visitors experience outdoor performances of dance, music, comedy and street theatre, art exhibitions and a firework finale accompanied by music.
The sculpture lawns encourage major galleries to exhibit and crazy 'eccentrica' in motion includes a punt wheeled across the lawns. Al fresco eating and drinking is possible in many candlelit settings overlooking the river. Gentlemen wear black tie, or suits with a tie and ladies wear long or short evening dresses. Only 5,000 tickets are available each night and all net profits go to charitable projects to help young people and groups at risk.
Headlining on the floating stage was international jazz musician Jamie Cullum with his personal, adventurous interpretation of jazz and rock. As a versatile singer-songwriter he's  received many awards:  a Grammy, two Golden Globes and two BRITs. In Hollywood he's collaborated with Clint Eastwood on the Golden Globe nominated score for Gran Torino and his successful albums 'Pointless Nostalgic', 'Twentysomething','Catching Tales' and 'The Pursuit' have sold over five million copies worldwide.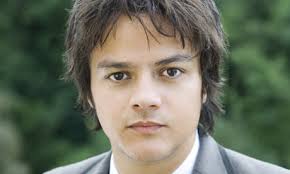 From his sixth and latest album Momentum'he sung a moody cover of 'Love For Sale', the beautiful 'Pure Imagination' by Anthony Newley and the urgent 'Edge Of Something' featured on BBC's Wimbledon coverage. His back catalogue included the psychedelic blues rock of 'Wind Cries Mary' by Jimi Hendrix.
Oliver Poole, at The Salon, a performer at festivals throughout the world, was the youngest ever winner of an EPTA trophy. His haunting composition 'Altitude' is adored by the Cloud Appreciation Society's website where his outstanding talent is proudly recognised. He performed with the National Youth Orchestra at eight and was broadcast live across Europe at fifteen. In the past year he's been covered by the BBC, Russia Today, Culture TV, News 24 and he's received an award from the Russian Parliament.
Other artists included The Casablanca Steps, a quintessentially English take on songs from the 1920s and 30s, Alexander Armstrong In Cabaret, one half of comedy duo Armstrong and Miller, The Pandemonium Drummers, from the London 2012 Olympic Opening Ceremony, Chorus by Ray Lee, an award-winning artist, British Composer of the Year, Swervy World, an energetic four piece committed to getting people to dance and DJ Ben Zaven Crane from the world of remix elite.
Throughout the evening  passengers on the armada of boats waved whilst the audiences waved back and these visual pictures remained implanted in my memory on leaving the festival. This annual event has an elegant, exclusive image and glossy advertising refers to 'generous servings of decadence garnished with sophistication', though I'm not sure that jazz fans always seek sophistication. Often their most treasured anthem is the simplest one.
Anthony Weightman