LONGFELLOW – Gabrielle
aaamusic | On 02, Aug 2013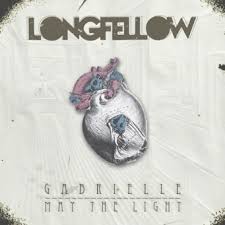 Longfellow's latest release 'Gabrielle' is arguably London's answer to bands like The Editors and Elbow. Taking unmistakable influence from these artists, along with other British icons such as Coldplay. Inevitably it creates a mixture of sound and styles resulting in a heartfelt, melodious and overall sincerely pleasant track.
Mastered at the infamous Metropolis studios, along side other iconic British albums like Adele's -19 and Amy Winehouse's – Back To Black, diminishes any doubts about the quality or industry interest in Longfellow.
Starting immediately with an outright melodious vocal that could rival Elbow's Guy Garvey's distinct tone, 'Gabrielle' wastes no time in showcasing Longfellow's clear understanding of melody to move their music. Using similar guitar work from bands like The Editors and Wild Beasts gives 'Gabrielle' that distinct Indie sound and space. Predominately the drums pin this track down allowing the melodic instrumentation to build around it. That said despite having a cutting twangy bass tone, which does compliment well it lacks flavour or excitement.
Owen's vocals are undoubtedly where this band's unique sincerity style comes from, this lends itself well when delivering authentic sounding lyrical content, although on a personal level as much as this is a lovely radio friendly track, aren't there enough songs about love and heartbreak?
In short, a pleasantly sincere song with great moments of melodic content from the keys and vocals, unmistakably reminiscing the naughty's Indie sound. But unfortunately for me just felt a little safe.
Daniel Garnham