A$AP FERG – Hood Pope
aaamusic | On 15, Aug 2013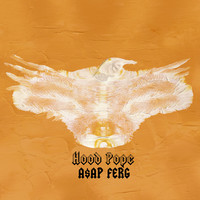 Following the success of fellow A$AP Mob member A$AP Rocky earlier this year, it is now the turn for another A$AP Mob member A$AP Ferg to release his latest single from his upcoming album. Hood Pope comes from the highly anticipated debut project Trap Lord which will be released through selected digital and physical retailers on August 19th.
The production – which comes from Veryrvre – has a dark, soulful tone accompanied by a drum machine with a memorable hook to match, with the lyrical content based around how A$AP Ferg is now admired and looked up to around his old neighbourhood; hence the title 'Hood Pope'. The MC's flow throughout has a melodic tone which compliments the track perfectly.
'Hood Pope' certainly helps add to the already growing anticipation for A$AP Ferg's Trap Lord.
Michael Joyce