ADRIAN ROYE & THE EXILES – Reclaimed
aaamusic | On 17, Aug 2013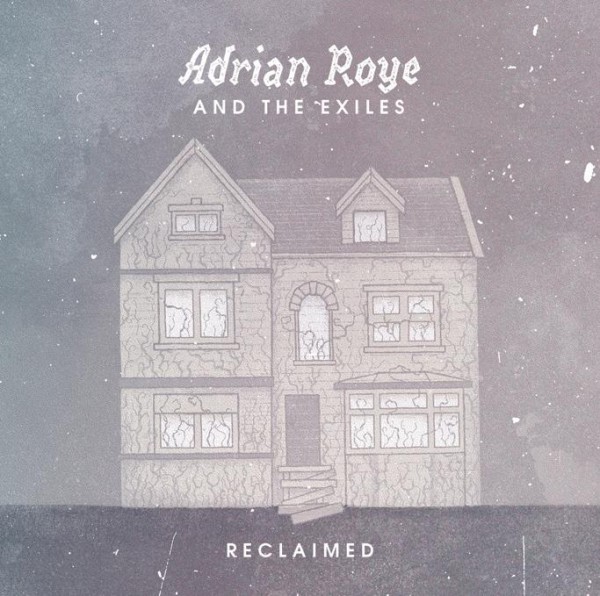 What initially appeared to be a very chilled out, easy listening album soon became a world of interesting cross rhythms, harmonies and catchy songs. Reclaimed is the recently released debut album of folk band Adrian Roye & The Exiles. It is a wonderful concoction of popular folk with an edge, rhythmic complexity and beautiful lyrical vocals by lead singer, Adrian Roye. The band has been described as 'Afro-folk' which is not an unlikely name given Roye's Afro-Caribbean roots and the subtle rhythmic complexity underpinning the folk/singer-songwriter setup.
Reclaimed has the serenity of Ali Farka Touré's album 'Savane' and the energy of José Gonzalez' 'Veneer'. The very first track 'Plastic Bag Goldfish' combines kora-like harmonies and effects on guitar with dark, rich sustained notes on cello from Simon Lewis to be superimposed with velvety vocals. Roye's vibrato is fast and intense but tails off to create a powerful period of 'pleading', not unlike the female singer-songwriter Birdy. I love Roye's use of his falsetto range, which he saves and uses sparingly (apart from in the song 'Same Each Time' which actually works well) and along with his melodic ornaments and embellishments, adds yet another textural layer to the album. The addition of bassist, Beth Dariti's, vocal harmonies sweeten the most poignant moments of many of the songs.
An interesting point to note is that despite the eclectic mix of instruments (a saxophone choir is used on some tracks, at the suggestion of Chorney, the producer – particularly prominent in 'Cold War'), the arrangements provide a really strong sense of harmonic fluency, which is sometimes lost in the varying timbres of different instruments. The recording of the album actually took place in Vermont and was produced by Michael Chorney (who arranged Anais Mithcell's fantastic album Hadestown).
Many of the songs on the album have a similar feel to them but 'Fear of Phantoms' is quite a contrast from any previous tracks and really reminded me of Bedouin Sounclash's album 'Sounding a Mosaic'. Roye changes the tone of his voice here to come across as more aggressive, and along with Dan Paton's offbeat rim shots and a repetitive guitar line, providing yet another hemiola, it makes for a more loaded, reggae-feel musical encounter. This rhythmic urgency is heard again in 'Seven Hours' and is a reoccurring theme in the album which breaks up the slower numbers and re-energises the ears.
The final song 'I claim you' is a beautiful tune, full of love and passion and Roye's voice brings tears to the eyes! Reclaimed is a really good album – full of colour and intricacies; I'm looking forward to hearing more from this new London-based band!
Heather Ryall