AAA Music Approved: The Guilty Ones
aaamusic | On 23, Aug 2013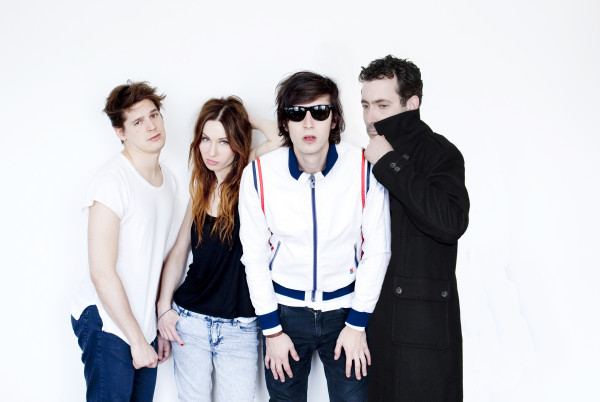 AAAmusic: Who are you and where are you from?
Liv, Jo, Oded and Manuel (The Guilty Ones). Self-made musicians (some with the help of music schools), we formed here in London when we randomly started jamming together.
AAAmusic: What inspired you to get into music?
I can only speak for myself, but I got into music because I wasn't very good at anything else, so whenever someone would ask me a difficult question and I'd respond saying "I'm a musician, you know?"…they'd kind of let me off easily.
AAAmusic: What have you done?
Well, we've recently released our debut single from our upcoming EP, called 'Conquer The World'. The next single will be out in a couple of months followed buy the official EP release. Exciting times…
AAAmusic: What are you like live?
We're very energetic live. We've supported a number of people including Pete Doherty… One of the best shows we've done so far was our headline show at the Willow Festival. The audience was amazing and we had so much fun we just want more.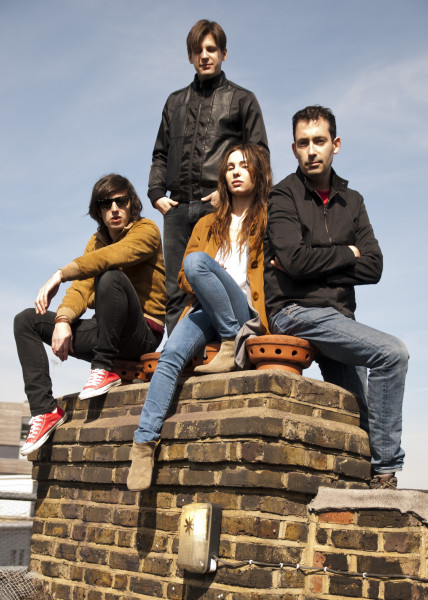 AAAmusic: What makes you different?
Different, hmm…It's a tough one since everything has already been done before. I guess we just try and get the perfect blend and ratio of quality, songwriting skills, musicianship, production and emotion.
AAAmusic: Physical vs Downloading vs Streaming…How do you listen to music?
I listen to stuff on Spotify…I pay for it though, so it makes me feel less guilty.
I was against it before – I thought the feeling of the real album in your hand is gone. However, the times have changed and things have to be instant right here and now. Therefore it's inevitable for the world to progress and all that comes with it. For better or worse, the new generations are very Spotify/ iTunes/ SoundCloud oriented and there's nothing we can do about it. For now at least…
Since we're not Rihanna, it makes no difference for us. We do what we do and Auditorius/ BMG Chrysalis support us as long as they see us working hard and if we sell X amount of records that's great, but nobody believes in record sales anymore. Sad but true…
AAAmusic: What have you been listening to?
I've been listening to Rhye Open, Dan Croll Compliment Your Soul, Gentlemen Sailor, Sigur Ros Stormur and George Barnett Where The Devil Sleeps…
AAAmusic: What are your aspirations for the future?
Apart from releasing the next single and the EP, we're going to tour some more and just keep releasing, recording and playing live. That's our circle of musical life parallel to our other lives, which we all lead simultaneously…
Questions answered by: Liv (Vocals) of The Guilty Ones