AAA Music Approved: Maybeshewill
aaamusic | On 16, Sep 2013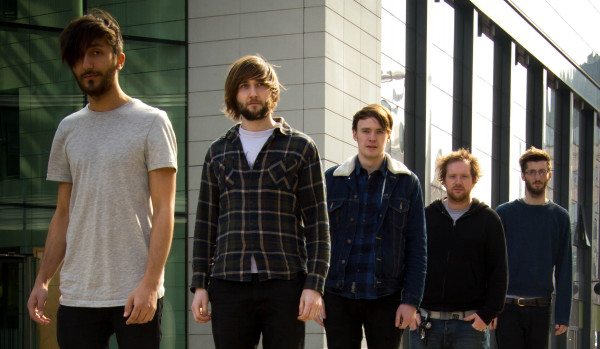 AAAmusic: Who are you and where are you from?
We are Maybeshewill. I specifically am John, and I play guitar in Maybeshewill. Robin and I started making music together about seven or eight years ago when we were at university and that slowly became the band we are today. Jim joined not long after and Jamie and Matt more recently. We've all emerged from various bits of Leicester's music scene, which is small but perfectly formed. We got to know each other through various bands and putting on shows and things and eventually became the Maybeshewill line-up that we are now i guess.
AAAmusic: What inspired you to get into music?
Initially Rob and I bonded over discovering new music together and that formed the basis of the music we make now, but part of what makes Maybeshewill who we are is that we all have fairly disparate music tastes, and although that makes choosing what to put on in the van more difficult, we all appreciate each others influences and it makes things more interesting for us in general I think. I always find it difficult to talk about what influences us for that reason, but Mogwai, M83, Mew would be a decent sample of the M section of our collective record collection.
AAAmusic: What have you done?
We've made an EP, three albums and a live film. I think we've made some decent music and played to plenty of people who seem to have enjoyed it… I'm really proud of our last record in particular – it's certainly the most cohesive things we've made to date, but everyone has their own opinion.
AAAmusic: What are you like live?
We are five people playing musical instruments on stage relatively enthusiastically. The live side of what we do is really important – in reality it's probably why we do the band. We've toured with a whole bunch of people – ASIWYFA, 65daysofstatic, Trail of Dead, Earthtone9, Lite – and we're about to head out for six weeks on the road with Dillinger Escape Plan, which is an exciting prospect.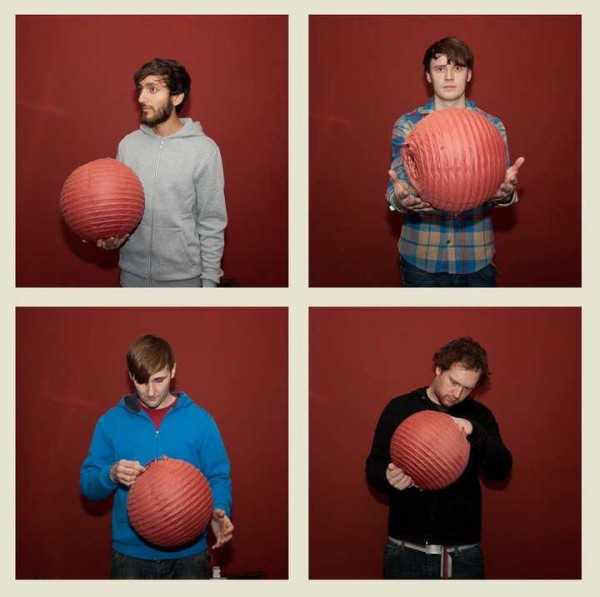 AAAmusic: What makes you different?
This is a horrible question to ask! We've tended to just focus on what we're doing and not bother too much with what we sound like in relation to anyone else or worry about why people would listen to us. We 'do things ourselves', for the most part, which has been a big part of the band from the off. We're self managed and we record our own records entirely in house. We didn't wait for someone to give us permission to release music, we just did it, and we've done alright for ourselves taking that route so far. Being DIY is something I think is fundamental to how the band works.
AAAmusic: Physical vs Downloading vs Streaming…How do you listen to music?
Each to their own I guess. I collect records but consume most of the music i listen to through iTunes or Spotify. Each has their pros and cons. Listening to an LP is a very different experience to anything else – it focuses you more, but requires you to be at home and have the time to do it – something which for me is a relative luxury these days. Spotify is great for discovering artists, but doesn't pay out a huge amount of money, so I have mixed feelings about it. There needs to be a business model that works, and I guess I don't really have the time or space to fully discuss it here.
If we're talking legal / illegal downloading then that's something which is a total enigma to me. On the one hand, if people had bought our record rather than downloading it, we'd probably be in a much more stable financial position, but then most of the people who listen to us would never have found the music in the first place so we wouldn't be getting to tour all over the world having this incredible experience and playing our music for people we otherwise would never have met. We just appreciate it when people do buy a record or T-shirt or come to a show because that enables us to do what we do. If you're just sat at home downloading music for free and not giving something back in whatever way you can afford to, that's when it becomes frustrating for artists I think.
AAAmusic: What have you been listening to?

Ahh man, we've just come back from an awesome festival called ArcTanGent which was pretty smashing. Highlights for me personally were Tall Ships, Physics House Band, You Slut, ASIWYFA, Theo, Howard James Kenny and Johnny Foreigner… You should listen to those folk.
AAAmusic: What are your aspirations for the future?
It's hard to have many aspirations for the band. We've sort of pottered along with no real plan and just been really happy that people have picked up on us. We're just about to record our fourth record when we get back from the Dillinger tour and that's where our sights are set at the moment.
Questions answered by: John Helps (guitar) of Maybeshewill…