AAA Music Approved: franskild
aaamusic | On 21, Sep 2013
AAAmusic: Who are you and where are you from?
We are Love Ojensa and Tim Söderström from Jönköping in Sweden now living in Copenhagen.  Two friends who have made music together for a couple of years. The project franskild started when we moved in together in Copenhagen one year ago.
AAAmusic: What inspired you to get into music?
Basically it's about bringing something new to the table. We want to infuse our different influences and references we have, creating our own brand of dance music.
AAAmusic: What have you done?
As franskild we've released two EPs, Majestic Mountains and Eden. Our song 'Shards' off the second EP was released as a free download by MixMag and had 15,000 plays within just a couple of days and have gotten praise from big names as Switch and Maya Jane Coles.
AAAmusic: What are you like live?
With our shows we want to set a certain mood and create a bubble for the audience to escape into where they forget about the reality for a minute. Dreamlike and hopeful soundscapes and danceable beats.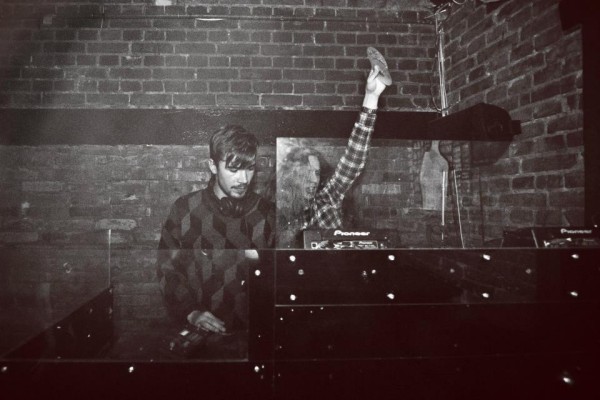 AAAmusic: What makes you different?
We never care about being true to a specific genre. Breaking musical "rules" have become a big part of our sound. We've always done exactly what we want and that is our greatest strength.
AAAmusic: Physical vs Downloading vs Streaming…How do you listen to music?
I have been a big vinyl collector since my early teens but haven't bought a vinyl record for years, and to be honest, I don't miss it one bit. Both Tim and I value the technical development that makes it easier to listen to, DJ and create music. With SoundCloud, YouTube , Facebook and Spotify etc. we have a better way now than ever to find and listen to new music and that is something we really cherish. The music doesn't become better just because you can hold the record in your hand or read from a physical booklet.
AAAmusic: What have you been listening to?
For some reason we've kept it local over the past couple of months, listening to a lot of Swedish stuff. For instance, there is a girl called AnnaMelina who is doing melancholic RnB-infused pop music and our  most recent discovery is a Swedish guy called HNNY who makes lovely house music.
AAAmusic: What are your aspirations for the future?
We will keep doing gigs all over as much as possible an are just now recording our next EP, which will be out early October. After that we'll start working on our debut album, which we really looking forward to.
Questions answered by: Love Ojensa of franskild…