BAD FOR LAZARUS – BURNT!
aaamusic | On 21, Sep 2013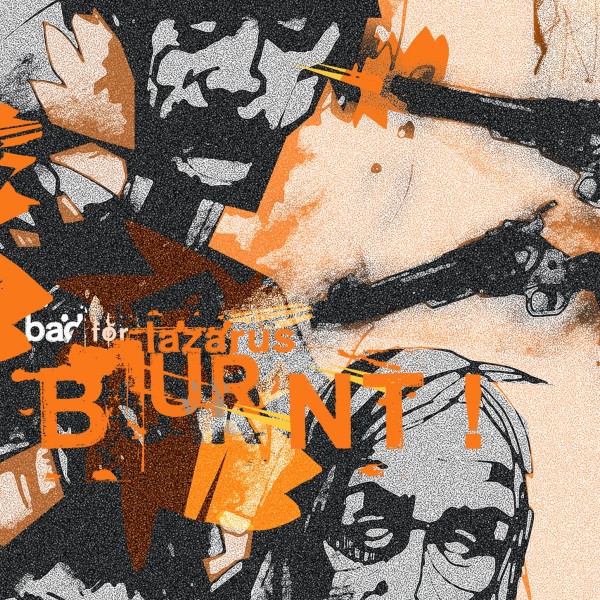 The overwhelming surge of distorted noise presented in 'BURNT!' by Bad for Lazarus is adrenaline fuelling and heart pumping to say the least with a raucous and penetrating bass line that is guaranteed to send any concert goer into a wild anarchic frenzy. The music video, might I add, is equally erratic, featuring a cross dresser, a disorientated- perhaps from the intense heat when filming at chamber sands- blue faced man,  a cow boy in a standoff with himself, and a man playing chess with the head of a pig. Added to this is the use of perhaps every psychedelic hue under the sun.
The song opens with a series of bell and chime sounds that could easily be mistaken for elevator music however this is swiftly interrupted with a grinding fuzz of distortion and a pervasive drum beat. The vocals are aggressive and the bass riff is catchy and persistent with an excessive use of the cymbals to keep high tempo and the energy flowing .The track however does take a few brief moments to mellow out with the addition of a piano to the mix and a significant change in texture and mood before erratic madness returns. From a band that shows enormous potential 'BURNT!', is overloaded with attitude and  one thing is certain is that Bad for Lazarus' future is set to be an interesting one.
Shane O Neill