GABRIEL MILLER PHILLIPS – One for the Crow
aaamusic | On 27, Sep 2013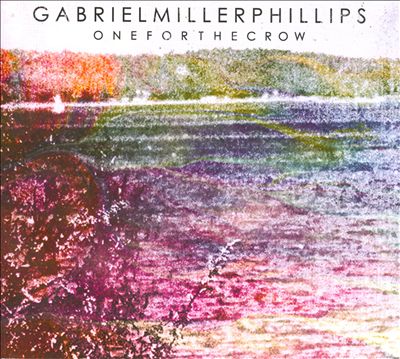 I can't really get my head around the debut LP from Brooklyn-based songwriter Gabriel Miller Phillips. There doesn't seem to be anything intrinsically wrong with it – OK, some of the lyrics are a bit sappy ("When you showed at the party/I forgot how to breathe") but after a slow burning start with plodding track, I Saw You (from which those lyrics are from), the album actually picks up.
'I'm So Lonesome I Could Cry' is a brooding ballad, full of deep and fleshy tones. It's the kind of track that can send shivers down your spine as Phillips utilises his breathy voice and high pitches. The following track, 24 Karat Man, is necessarily lighter, accompanied by summery guitars and bright chord changes.
A quick look at Gabriel Miller Phillips' website bio informs you that he began his musical career at the age of 21 after "he underwent several operations to straighten his leg bones and spent two years largely bedridden in a house on the Massachusetts coast", which couldn't have been much fun. I am also willing to bet that during this time he listened largely to Elliot Smith, because at times this sounds like an unreleased recording from the late artist.
You can't really fault a musician for picking up certain traits from others who have influenced them; it is the same in almost any career. However, there are just a few too many occasions on this album where it seems as if Phillips is attempting to channel the ghost of Smith, especially in early tracks 'Katie Mae' and 'Memorial Drive'.
I've listened to this album numerous times now, trying to pinpoint what it is I don't like about it. Musically, it's sound enough, Miller Phillips is a confident singer and the album isn't overproduced. It just left me feeling underwhelmed. With every listen of the album by the final third I was bored – and maybe it's as simple as that – this is just a pretty boring, middle of the road album.
Will Pye