SCARY PEOPLE – Smoke
aaamusic | On 13, Oct 2013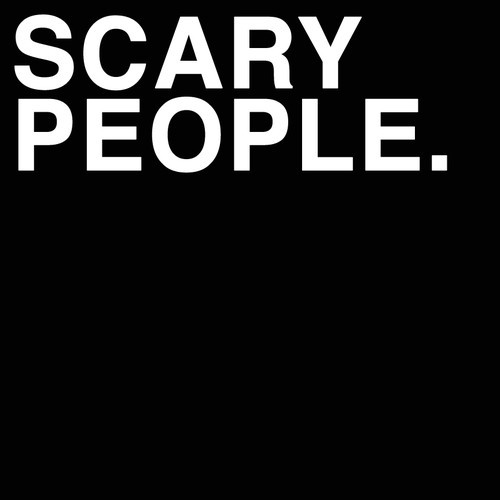 While others saunter, Scary People have stormed through the gates onto the scene with their rip roaring EP Smoke, delivering a fatal blow to all those who stand in their way. Hailing from Dundee, Scary People follow in the footsteps of fellow Scottish acts such as the early sound of Biffy Clyro with a fearless sound and optimism that contributes to their unique and technically polished, yet grungy and bluesy sound. Their sound is driven by pounding drums, and heavily distorted guitars and bass that is pushed by an intrepid energy.
'Smokescreen' opens with hammering drum beats and guitar passages delivering on intensity which breaks ever so slightly to give way to the vocals of singer Dan Forouhar as he sings over a winding bluesy guitar and bass riff. The falsetto in the chorus delivers a highly unsettling eeriness followed by a breakdown which brings to mind the dark, bluesy and energetic impulse of The Dead Weather and QOTSA. 'Smokescreen', beautifully sets an energetic and sinister tone, leading the way for what is to come.
Picking up where 'Smokescreen' left off, 'Dreams of Gold' persists with a primitive pounding that is sure to keep hearts pumping. This gives way to a sinister and twisted intertwining guitar and bass riff reminiscent of Death from Above 1979 with persistent blues influences similar to that of Black Rebel Motorcycle Club. Forouhar delivers an incredibly powerful and gravelly vocal performance on this track reminiscent of Josh Homme and Peter Hayes which adds to the songs intensity. The song erupts with an instrumental break down and a frenzied cry of: 'I have dreams of gold; I have dreams of holding you, holding you'.
'I Don't See the Light' continues with an experimental bluesy sound, displaying a varied array of textures and rhythms, and an overall musical mastery. The song builds beautifully in the middle with soaring guitar passages and gradually winds down to a close. Scary People have set the bar with this three track EP. It delivers with a hard hitting impact and attitude that sets them apart in today's music scene.  With the EP's successor already in the works Scary People are set to hit their musical journey with full force.
Shane O Neill