'On The Funky Side Of Jazz' – Live @ Pegasus Theatre
aaamusic | On 11, Nov 2013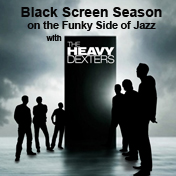 Friday 8th November, Oxford
This retrospective movie and live music night presented the 'jazz funk' genre through film, audience discussion and the exciting Oxford band The Heavy Dexters.
The Heavy Dexters play contemporary, compelling jazz funk numbers that they personally love and they interpret these songs in their own individual way. They're vibrant and powerful, adding their personal compositions to the set list.
Documentary BaadAsssss Cinema, by British director Isaac Julien, looked at the brief period of  black independent film making in the early seventies, a cult  genre known as 'blaxploitation'. This was a '12A' film, containing brief scenes of nudity, swearing and sex.
In this era films like Shaft and Superfly appealed to African American audiences, as did the accompanying music of Isaac Hayes and Curtis Mayfield, respectively. With other audiences the films also became popular and, over this often overlooked four-year period, they helped save Hollywood which at that time was in decline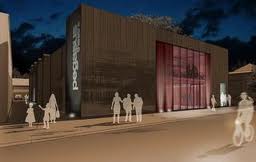 Documentary contributors included actors Pam Grier and Fred Williamson, directors Melvin Van Peebles and Gordon Parks Junior, film enthusiasts Quentin Tarantino and Samuel L. Jackson, and the critics Bell Hooks and Elvis Mitchell.
Personally, I was quite happy to leave the film discussion, not due to the scholarly social analysis or the music, but because I just didn't feel I cared enough about many of the unpleasant fictional characters the films had created.
The band launched into an excellent 'Footprints', the jazz standard composed by Wayne Shorter and made famous by Miles Davis. Their version of the classic 'Chameleon' originated from the Herbie Hancock seventies Head Hunters album.  Ending on jovial Tom Scott's 'Gotcha!', the theme song from the hit TV series Starsky and Hutch, seemed a good decision for The Heavy Dexters, once again returning to the early seventies theme of the evening.
Anthony Weightman