PIXIES – Another Toe in the Ocean
aaamusic | On 02, Jan 2014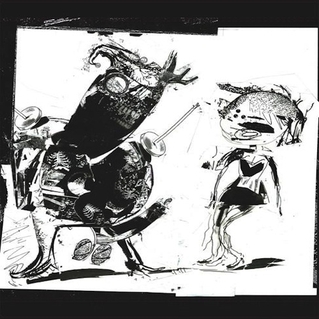 Pixies return from a long hiatus with new material on their 2013 EP, titled EP1; in which they have journeyed without original bassist and founding member Kim Deal. 'Another Toe in the Ocean' is a well composed track that is charmingly reflective in nature; escorted by an epic video that truly shows us what is going on in Black Francis' head. The animated adventure shows the singer falling (literally) through the joy and tragedy of his life and, whilst being light-hearted, holds a philosophical statement on the repetition and cycles of one's existence; with wonderful Pixies weirdness to boot.
My issue with the song itself is that it just sounds too well formed for a Pixies track, something that would be a compliment for any other band; but to me Pixies are raw and turbulent by definition. It also lacks a distinguishing 'hook', which often give Pixies' songs their own eccentric identity, and feels rather linear in its layout. There are still features of 'Another Toe in the Ocean' that stick to the holy laws of a Pixies track, such as a boisterous, beautifully unprocessed drum beat accompanied with a thrusting guitar pangs.
Compared to the manic lawlessness of the Pixies' late 80s and 90s releases, this track feels rather sober and, in a way, gives off the impression of credits at the end of a film. Is this the Pixies ending credits on an illustrious and influential career?
Liam Dodd