THE CORRESPONDENTS – Fear And Delight
aaamusic | On 11, Jan 2014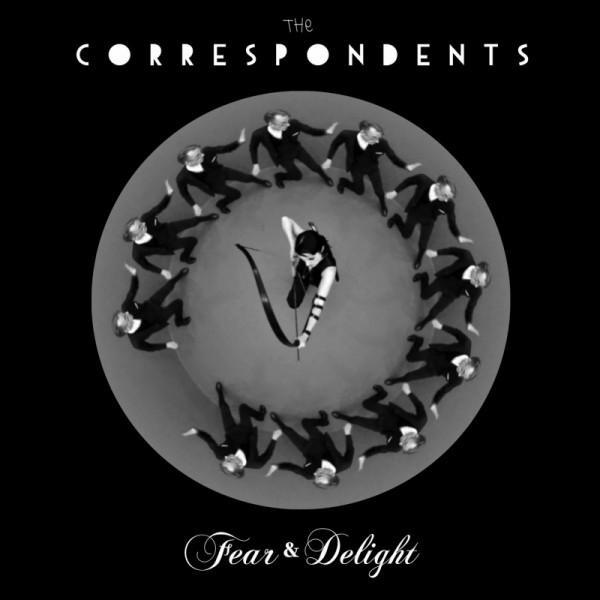 Quite possibly the embodiment of that ever snobbery label 'Post-Modern', London-based dynamic duo The Correspondents latest release 'Fear And Delight' – taken from the up-coming debut album 'Puppet Loosely Strung' – showcases the Speakeasy Swing genre collide with the modern age.
Now, not to blow smoke up my own a***, but I had said before Electro Swing could well possibly be the next 'big thing' in the electronic scene. With various bands slowly emerging such as Caravan Palace, The Correspondents could well be flying the British flag for this hypnotic new sound.
The combination of up-beat swung drums and fluttery keys, alongside fuzzed Dub style bass, all help to root MC Mr Bruce fast paced lyrical melodies, who somehow is quite charismatic for a man who looks more at home on Made In Chelsea. That small issue aside, 'Fear And Delight' defies most to at the very least tap their feet along. Like most modern Pop-Dance tracks the song inevitable moves into a slow Dub middle-eight section, just balancing on the ever blurred line of Dub and Dub-Step, given the general feeling of the majority of the track this can be overlooked.
Annoyingly, I would have been much happier to discover this was a band not just a DJ and an MC, but if it works it works. Judging by all I've heard from this duo I have high hopes for the debut album, who knows – is this the new underground club sound of 2014?
Daniel Garnham