DA LATA – Unknown
aaamusic | On 08, Feb 2014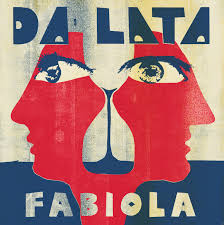 20 years ago they helped to define the global beat…
In 1992 Chris Franck and Patrick Forge started to melt together Brazilian fusion (scents of bossa nova, samba and saudade), afro-beat rhythms and British dance vibes to give life to their unique blend of Afro-Brazilian grooves, which they named Da Lata (from the tin).
Their first album (Song From The Tin) was published only eight years later, but, in the meantime, they worked and collaborated with some of the finest world music personalities. They found and disbanded some of the most trendy fusion firms (Smoke City above all) and they've become sought-after remixers (their version of Jam's 'Going Underground' is just an example).
Then, in 2002, a second album of remixes called Serious, followed by another decade of apparent silence. Until last October, when Da Lata have published, for Agogo Records, Fabiola; their third LP in, well…20 years!
'Unknown', the second single chosen, is one of the most mellow expressions of the duo – a smooth and suave harmony flowing on the charming voice of the Cape Verdean Mayra Andrade. The embracing and atmospheric strings; the incessant, ubiquitous but gentle, almost whispered percussions; the wistful mood instilled all along the tune are appropriate supporting actors of the most poignant heir of Cesária Évora.
The melody seems to be built around Andrade's expressiveness; she seems to mark the tempo, to condition the character and to determine the emotions being displayed. Thanks to the Andrade participation and the one of ten other great guest-performers, Da Lata have finally become the cross-cultural "extended family" they were meant to be. A spiced personification of what the global beat is.
Watch the video below…
Marco Canepari