HELFER – Air Drops EP
aaamusic | On 27, Feb 2014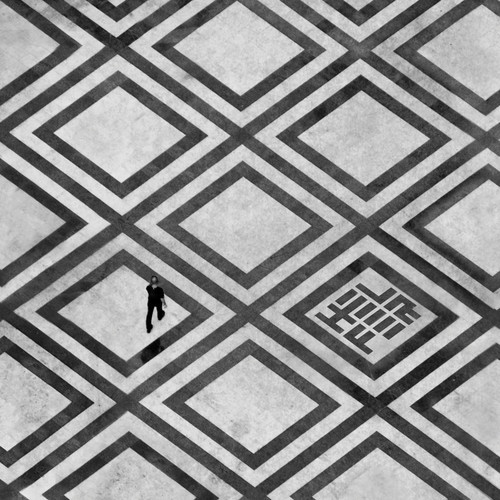 Producer, singer and multi-instrumentalist Helfer is set to release his debut EP Air Drops.  He's created an electronic, yet organic soundscape with mantras, techno beats and acoustic guitars that are absolutely enchanting.
The EP opens up with 'Now That You Came', a mid tempo track that features his own vocals, using his already trademark "mantra" melody. The whole songs grows slowly, until it becomes an amalgam of sounds and wild nature samples. 'Designs', is the second track and its production is experimental and truly exciting. The arpeggiator gives the song a sense of continuity, while the percussion gets more aggressive at every beat; It is introspective, but groovy enough to be a dance tune.
It continues with 'Endless Shout', where the electro/techno influences can be seen really clearly. His voice sounds particularly good in this one and the contrast of industrial synths and the acoustic guitar create an interesting sonic spectrum. 'Couch Surfer' follows up, with again the "mantra" melody. At this point I find the whole mantra bit boring and repetitive, even if I am aware is his personal trademark. However, Helfer has definitely something going on for him, it won't hit the masses, but I reckon that has never been his intention.
The next track 'Book' is a mixture of  Jose Gonzales guitars and John Cage textures. He sings in, what it sounds to be Italian and for the first time; there are harmonies within his vocals. In the last track, 'Air Drops', the word meditation repeats itself incessantly, and while raindrops fall in the backing track, I can't help but think I was meditating all this time.
The EP moves carefully between the lines of academic and pop music. The concept behind it might seem too experimental at points, but the engaging melodies and cool beats reminds us it's still dance music. Well done for Helfer!
Laura Carvajalino